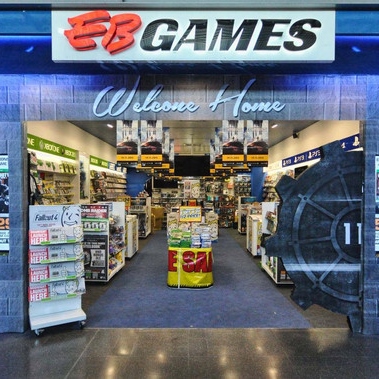 EB Games to launch white-label BNPL via Limepay
Enterprise payments and white label BNPL fintech, Limepay, has won electronics and video game retailer EB Games as yet another major retail customer, reinforcing a growing trend of retailers taking back control of their customer relationships and data from third-party BNPLs.
The partnership coincides with Limepay's appointment of one of Australia's top advisory firms to run a Pre-IPO capital raising campaign.
EB Games has over 300 stores across every Australian state and territory, and sought out Limepay as part of a broader strategy to accelerate online sales growth, buoyed by a 64 per cent sales increase during March, and a 185 per cent year-to-date increase in ecommerce sales.
Many retailers are flocking to Limepay to keep customers on their own sites at the point of payment, create a seamless experience for the customer, and solve for the margin squeezing and heavy leakage of customer data that's common in many BNPL solutions, says Limepay founder & CEO, Tim Dwyer.
"When the BNPL model was originally introduced, it seemed like such an innovative and commercially advantageous way for retailers to encourage greater customer spending," said Mr. Dwyer.
"As a result, it was welcomed with open arms by retailers who couldn't add Afterpay and Zip logos to their online checkout fast enough, and even plastered them across the front of their bricks-and-mortar shop fronts as a selling point – 'We accept Afterpay! You can pay using Zip!'.
"And thus began the encroaching power imbalance between retailers and these third-party brands.
"What is less emphasised in all the hype of the BNPL success story is the way BNPLs have made such a significant land-grab in such a short amount of time by playing retailers off against one another, and using one retailers' customer data to promote to its competitors, to win or keep them as clients.
"BNPLs may initially bring new consumers to their merchant customers, but soon after move these consumers on to the next new merchant in a manner that sees customer lifetime value build for the marketplace, but not for the merchants.
"As an example, a BNPL provider might approach a sporting goods retailer and say 'we can give you access to X number of sporting goods consumers'. But where do you think they source these X consumers from? The customers of that company's competitors, who are already on the platform.
"And so when the BNPL approaches the next sporting goods store, it is of course offering its ever-increasing pool of competitor's customers as the incentive to join – at least until they need to be diverted elsewhere again to win the next customer. It's a vicious, unsustainable, and costly cycle, and it's the retailers that will lose in the long run," concluded Mr Dwyer.
A report by Worldpay from FIS unveiled that the number of Australians using BNPL products has more than doubled in the past year, with nearly two million (or one in 10) now using the platforms, but retailers have joined consumer groups to fight some of the more damaging tactics used by third-party BNPLs.
EB Games will launch its own native BNPL in time for the critical Christmas shopping season, via Limepay, to millions of loyal gaming fans, says Shane Stockwell, Senior Director, EB Games: "EB is always looking to innovate. With the demand for BNPL increasing, we want to offer our customers a way to engage directly with us when they transact. Limepay's white-label offering is unique and keeps customers on our site."