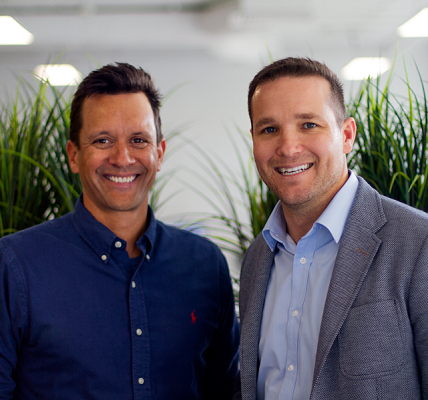 Doshii and Geronimo partner to drive revenue and lower costs for hospitality venues
Doshii, a marketplace of critical Apps needed to run modern hospitality venues has appointed mobile customer experience company Geronimo to accelerate its product development across a range of areas.
Launched in 2016, Doshii is backed by Reinventure and Coca-Cola Amatil, amongst others. Its marketplace boasts over 30 apps that each drive new revenue opportunities and reduce operational costs for hospitality venues.
Geronimo is the leading Sydney based mobile customer experience (MCX) company which recently acquired data and analytics firm, Data Hatch. Geronimo provides expertise and support across business and technology consulting, CX, UX and UI design, creative development, media, data and analytics to connect people, products and brands across the mobile ecosystem.
Doshii and Geronimo will focus on supercharging Doshii's mission of driving new revenue and reducing operational costs for restaurants of all sizes.
"With their deep experience of building products for the hospitality sector, Geronimo is the perfect partner Doshii. We will be leveraging their hard-won insights to accelerate our product efforts. Another key aspect for us is their recent acquisition of Data Hatch. Their data science capabilities will enable us to offer new insights and products to restaurant owners across Australia and Asia to allow them to better understand their business via the Doshii Dashboard," says Sean O'Meara, Doshii CEO.
Matt Hunt, Founder and CEO of Geronimo added: "We were really excited to win this piece of work with the Doshii team. Doshii is an innovative business which is addressing significant issues faced by hospitality companies across Australia and the region. As the complexities of the hospitality industry continue to increase, Geronimo will work closely with the Doshii team to ensure the mobile experience enjoyed by the customers using its App products is maximised."