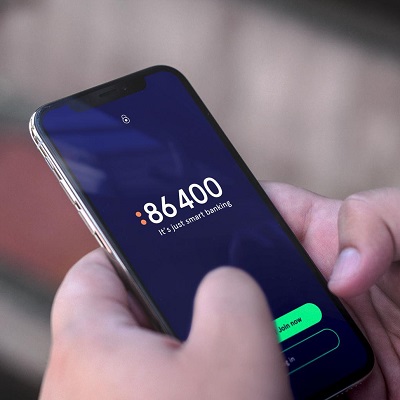 Digital bank 86 400 reveals details of its transaction and savings account
New digital smart bank 86 400, which hopes to be a real competitor to Australia's Big Four, has revealed the details of its first banking products available to Australian consumers. The bank has announced a linked Pay account and Save account as its first product offering. The Pay account is for day-to-day transactions and the Save account is for earning interest.

86 400 was granted its full banking licence from the regulator last month, choosing to bypass the restricted licence and go straight for the full Authorised Deposit-Taking Institution (ADI) licence instead. This made 86 400 the second new bank to be granted a full ADI licence, after Volt received its licence in January. But until today, neither Volt nor 86 400 had revealed anything about the bank accounts they'd be launching.

The new Pay account offered with 86 400 comes with a linked Visa Debit Card and you can use it as a normal transaction account in Australia or overseas. You can link the account to Apple Pay, Google Pay, Samsung Pay, Fitbit Pay or Garmin Pay, too. The Pay account has no monthly account fees, but there is an international transaction fee of 1.5% applied when using the card overseas (or when shopping online from overseas merchants).

When joining 86 400, you'll also get a Save account linked to the Pay account. The Save account boasts an impressive interest variable rate of up to 2.50% p.a., one of the highest interest rates offered on a savings account today. To get this rate, users will need to deposit $1000 a month into their 86 400 Pay or Save account. If you don't meet the deposit condition, you'll earn the standard rate of 0.40% p.a.
To read more, please click on the link below…
Source: Digital bank 86 400 reveals details of its transaction and savings account – finder.com.au