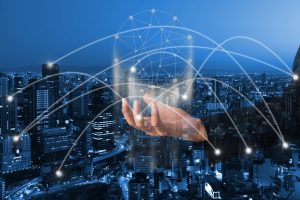 Data61 reports blockchain will have a profound impact on the economy
A scientific study of blockchain by the CSIRO's specialist Data61 unit has found the management of supply chains, including trade finance and insurance, as a "highly promising" use case for the emerging technology, which will enhance productivity across the agriculture, banking, healthcare, logistics and public sectors and help business and government manage the deluge of data about to be unleashed by the internet of things.

But two reports to be released on Wednesday also point to various limitations of the much-hyped technology, warning it could compromise privacy, breach confidentiality, and create security concerns should encryption ever be broken by faster computing power.

Data61's reports are the product of almost a year's work and received input from government and industry, after being commissioned in the 2016 federal budget by Treasurer Scott Morrison.

Australia is already a leader in the development of blockchain, Mr Morrison said on Tuesday, imploring companies and the bureaucracy to use the reports for "guidance on how they can accelerate their take up of blockchain technology".

The reports demonstrate the "profound impact" blockchain will have on "delivering significant productivity, security and efficiency gains" for the Australian economy, he added.

Blockchain, or distributed ledger technology, refers to databases that record transactions but are not owned by any central party; rather, they are distributed to a collective. Information automatically synchronises and is secured by cryptography. The ledger is immutable, protecting against fraud.

Blockchains also use "smart contracts", which can automatically execute business logic or parts of legal agreements. The technology establishes a fact at a point in time, which can then be trusted by others. It also provides more efficient data sharing.
To read more, please click on the link below…
Source: Data61 reports blockchain will have a profound impact on the economy | afr.com