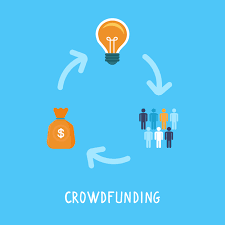 Crowdfunding law a boon for fintech sector
Incoming legislative changes to equity crowdfunding will help further "democratise investing" by allowing retail investors to participate in funding rounds for local fintech start-ups, according to Equitise.

The Corporations Amendment (Crowd-Sourced Funding) Bill 2016 was passed in the Senate last week in a move that will open up early-stage capital markets for retail investors, as well as helping Australia's regulatory environment become more internationally competitive.

The bill when enacted means fintech start-ups can raise funds by issuing securities to a large pool of investors in return for financial contributions through an online platform.

Speaking to financialobserver, Equitise co-founder Jonny Wilkinson said the announcement was "quite game-changing" because traditional retail investors had not been able to readily access this market in the past.

"We're very passionate about opening up early stage capital markets to all investors, whether it's wholesale investors or retail investors with the new equity crowdfunding laws coming through," he said.

"We think there's a huge opportunity to educate your retail investor market around the benefits of having an allocation in your portfolio to alternative assets like this."

The comments followed the launch of Syndicate earlier this month, an automated investment platform from Equitise that would allow Australian investors to back early stage fintech start-ups through equity crowdfunding.

Rather than investing in a startup-focused managed fund– such as H2 Ventures' H2Ocean venture capital fund – investors on Equitise could join funding rounds as approved "syndicate members" on the platform and invest money in vetted start-ups.

Equitise, backed by both Investec and H2 Ventures in Australia, has 16,000 investors in its network and has been operational in New Zealand for more than two years.
To read more, please click on the link below…
Source: Crowdfunding law a boon for fintech sector – FinancialObserver