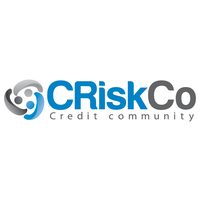 CRiskCo finds receptive new market in Australia
A government innovation program enabled Israeli fintech CRiskCo to establish a subsidiary in Australia to grow its business and benefit from the country's integrated startup ecosystem.

Founded by Erez Saf in 2015, CRiskCo offers a credit risk analysis and management platform that provides real-time visibility into the health of loan books, empowering lenders to better evaluate their credit risks.

Leveraging his extensive background in accounting systems technology, Saf built a platform providing automated financial insights, credit reports and ongoing monitoring and measuring.

CRiskCo collects data directly from a business's accounting system, standardises it and runs predictive analytics to provide a risk score and financial health alerts on a real-time basis.

Since its foundation, CRiskCo has been recognised by numerous organisations including ICBA, BBVA, the Queensland Government and PitchIt.
To read more, please click on the link below…
Source: Criskco finds receptive new market in Australia | Mirage News