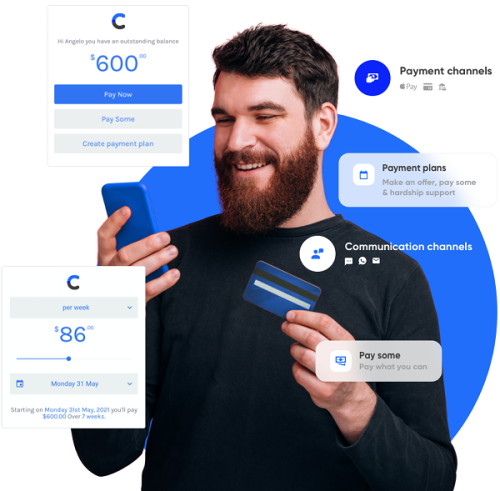 Credit Clear announces strategic acquisition of Debt Recoveries Australia
Australian technology and debt collection provider Credit Clear has announced that it has, through its subsidiary trading entities, executed an agreement to purchase 100% of Debt Recoveries Australia Group (DRA Group), a specialist provider of debt collection, legal dispute, and outsourcing services with a key focus on the insurance industry.
Total consideration to complete the transaction is $1.5 million, payable in a mix of $900,000 in cash $600,000 in new fully paid ordinary shares issued at a notional issue price determined by the VWAP for the five trading days prior to, but not including the completion date, calculated to four decimal places.
Since the acquisition and integration of ARMA Group Holdings, Credit Clear has achieved underlying operational profitability and shown that it can expand its digital platform into acquired businesses. By deploying Credit Clear's digitally-led hybrid engagement process across new clients and portfolios of debt, the Company can improve customer engagement, enhance the customer experience, lift recovery rates, and reduce the time taken to recover overdue debts.
The strategic acquisition complements the Credit Clear's continued organic expansion in a key target market – insurance – with the addition of new customers, expertise and additional earnings. Credit Clear will also acquire additional resources and presence in Melbourne with the purchase of ADC Legal. Also of significance is the opportunity to leverage the acquired Philippines operational team to support the Company's business and margin growth.
Credit Clear has previously highlighted its differentiated offering and the success that it is having cross-selling in the insurance sector. The Transaction accelerates Credit Clear's penetration into the Australian and New Zealand insurance market, where 95% of DRA's $2.1 million revenue is insurance-related and provides Credit Clear with opportunities to optimise processes, and up and cross-sell its services to a broad base of insurance providers and participants.
Credit Clear intends, where there is client support and where practicable to leverage its acquired and fully owned Philippines BPO for back-office support and administration, with ARMA's 100% Australian-based call centre retaining responsibility for all direct customer contact in Australia and New Zealand.