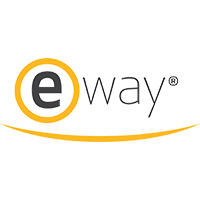 In 1998 eWAY was launched with a vision to make payments easy. Today, eWAY comprises 25% of the local online market and trades in countries around Australia and now recently Asia.
eWAY process billions in payments every year for tens of thousands of businesses. They are merchant centric and believe in offering their community a safe, reliable, and frictionless payment gateway which is a cornerstone to their growth and success.
Part of the Global Payments network, eWAY prides itself with "real people" 24/7 local and omnichannel customer service offering.
eWAY is changing the way businesses get paid. After all, any gateway can provide you with technologies for taking payments. eWAY takes payments further, adding a human and personal touch, helping businesses succeed.
They know that the best payments systems are equal parts technology and humanity, so they're always there to support your people, consult on your plans, and connect you with others who can help you get it done. Smarter payments with a personal touch. It's what they're all about.