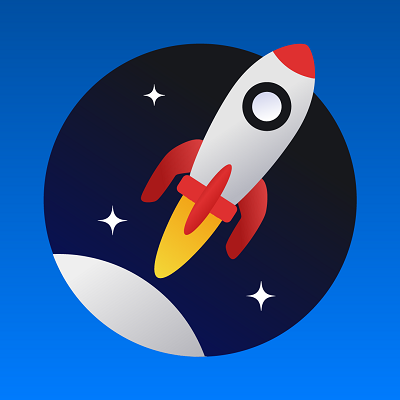 CoinSpot launches world's first multi-crypto NFT marketplace
As Australia's leading cryptocurrency exchange with over 2.5 million customers, CoinSpot has announced the launch of its new in-platform NFT (non-fungible token) marketplace, in a bid to simplify the way Australians buy and sell popular digital assets including art, music and collectibles.
CoinSpot will initially list a selected group of different NFTs projects including some of the most notable in the space; Bored Ape Yacht Club and Australian creator BossLogic's Gauntlets, with more projects to be added to CoinSpot over the coming months.
The first technology of its kind, CoinSpot's NFT marketplace will be embedded into its existing platform, and will drastically simplify the current complex process of buying NFTs through external marketplaces. Until now, this process involved creating and managing a standalone wallet, integrating it into the customer's marketplace of choice, and numerous transactions to buy and load the relevant cryptocurrency for each project.
Instead, CoinSpot's customers can now buy authentic NFTs directly from their CoinSpot account, in their cryptocurrency of choice out of a selection including Bitcoin, Ethereum, Cardano, XRP, Solana, Dogecoin and much more.
Currently, every step in buying an NFT gets clipped along the way and involves multiple international platforms. By reducing how many transactions customers have to make to buy an NFT, CoinSpot has reduced associated costs and made the process simple.
Gary Howells, Chief Product Officer at CoinSpot said the move was another way the company was investing in making emerging, but clunky Web 3.0 technology accessible, intuitive and simple for everyday Australians.
"The launch of our new NFT marketplace is an extension of our mission to remove the technical barriers to blockchain and crypto, by building user-first technology. If we look back at the emergence of the early internet, it's clear that building the most accessible, easy-to-use and secure technology is the key to mass adoption. CoinSpot sees the benefits that crypto offers to improving the financial sector, and we anticipate that as the market grows, so will the importance of UX and design-driven functionality.
"Everyday Australians shouldn't have to jump through hoops or miss out on accessing projects just because the current process of buying NFTs is complicated and confusing. Whether you're Jane Doe from the Sydney suburbs buying an NFT from an affordable local project, or Paris Hilton buying a million-dollar Bored Ape, on CoinSpot, anyone can have the same access to the market.
"As the only platform in the world with this capability, we're excited to continue educating people on the growing NFT space and provide them with the knowledge and tools needed to start building their very own NFT portfolios," concluded Gary Howells.
CoinSpot has the highest security standards in the market, as well as AUSTRAC and Blockchain Australia certification, which means that purchased NFTs will be stored safely, and can be viewed alongside any existing crypto they may already be holding. All available NFTs on the platform have been verified and added by CoinSpot.
The easy-to-follow steps to purchase an NFT instantly on CoinSpot:
Visit coinspot.com.au and set up an account (existing users will be able to use the same account they typically use to buy, sell and swap over 350 digital currencies).

Load your account with AUD and purchase your cryptocurrency of choice (note: not all 350 cryptocurrencies listed on CoinSpot will be able to be used to purchase NFTS).

Browse the marketplace and select the NFT you are interested in purchasing and click on the cryptocurrency you wish to transact with.

Select the crypto that you have sufficient funds for and click "Buy NFT".
CoinSpot's NFT marketplace will be available this week at https://www.coinspot.com.au/