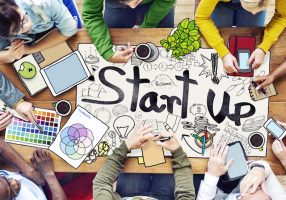 Co-working boom, but no room
Nearly three-quarters of start-ups are now based in co-working spaces, up from half a year ago, according to a major survey of founders, and the sites are running out of room.

The 2016 Startup Muster survey released on Wednesday shows the NSW government's plan for a 15,000 square metre start-up hub in or near the Sydney CBD is desperately needed. Co-working spaces were home for 72.3 per cent of the 685 verified start-ups that responded to the survey, up from 49 per cent in the 2015 Startup Muster.

The arrival of international co-working brands such as Rocketspace and WeWork have helped popularise the concept, according to Brad Delamare, general manager of Tank Stream Labs, which rents desks and hosts networking events for 90 companies across nearly 3000 square metres (sqm) on Bridge St in Sydney's CBD.

"Co-working has become the natural option for start-ups before they're big enough to rent their own offices. The contacts and growth you get out of it speak for themselves," Mr Delamare said, pointing to professional services marketplace Expert360 as recent "graduate" from his space after growing too big for it.

However, co-working has become a victim of its own success. Many of the sites in or near CBDs now have long waiting lists, including Tank Stream and Fishburners in Sydney and York Butter Factory in Melbourne, and face constraints on their growth in low-vacancy office markets.

Given scale-up companies are proven to be the biggest contributors to jobs growth, the co-working space crunch is an economy-wide problem that the Sydney Startup Hub will try and solve.

"It's hard to imagine a better response by NSW to the challenges of accommodating innovative companies in a highly competitive environment like Sydney," said Fishburners CEO Murray Hurps.

The chief executive of fintech co-working space Stone & Chalk, Alex Scandurra, said he would not be able to continue meeting demand for desks without government help.

Stone & Chalk must vacate its 3000 sqm space at 50 Bridge St in Sydney's CBD by the end of 2017, as AMP – among the financial services giants to have subsidised its rent – redevelops the building.

"I need to find 4000 sqm now because we're bursting at the seams, with an option for 6000 sqm to meet growth, and I've been looking for a year now," Mr Scandurra said.

The CBD is the only viable location for Stone & Chalk's start-ups, he added.
To read more, please click on the link below…