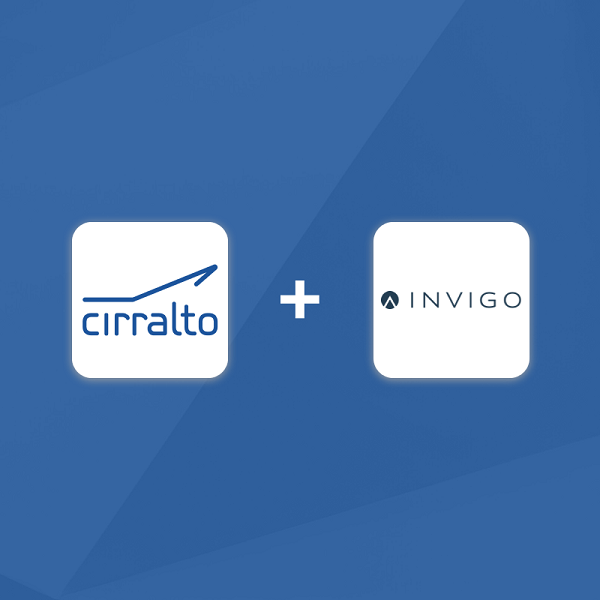 Cirralto signs binding share sale agreement to acquire Invigo and integrate financial service capabilities
ASX-listed Cirralto Limited has signed a binding share sale agreement to acquire Sydney-based fintech Invigo with an expected completion date of 12 July 2021, subject to satisfaction of conditions precedent under the SSA.
The acquisition will enable integrated Buy-Now, Pay-Later, Pay-by-Instalment and Pay Now Supply to be rolled out into Business to Business payments through Cirralto's core product, Spenda.
The acquisition of Invigo will enable Cirralto to;
Further monitise its existed technologies;
Fully integrate a range of financial options into its existing technologies;
Deliver multi-option payment services on more favourable terms to both the buyer and seller;
Create AML / KYC economies of scale; and
Enable free-flowing BNPL and Pay By Instalment strategy in the B2B customer category.
Once complete, the acquisition is also expected to unlock multiple commercial opportunities, drive revenue growth and provide opportunities for Cirralto to deploy its Spenda products across Invigo's customer base.
For businesses, Cirralto will deliver broad cash flow enhancement capabilities providing flexibility in when they receive funds and when they make payments. With Cirralto, businesses can easily visualise who they owe money to, who owes them money, and what funding resources they have to optimise cash flow.
With this information and capital availability, they will be able to better plan their business strategy and position themselves for growth.
For consumers in the B2B market, this means digital invoices delivered to their preferred device, and payments made with a 'swipe yes to pay' function, instead of a card tap. Consumers will also have immediate access to their full purchase history, access to greater payment flexibility to manage debt and fully integrated ledger-to-ledger accounts.
Coupled with Cirralto's existing BPSP/BPA agreements with two global payment providers, the acquisition of Invigo delivers Cirralto deepened payment processing capabilities. This increased margin will allow the Company to compete for bigger customers and help them to deliver collaborative payments to their trading network.
Commenting on the acquisition, Cirralto's CEO, Adrian Floate, said, "The acquisition of Invigo into the Cirralto product portfolio will enable us to quickly close the gap on profitability and better service our payments customer base. This is a really exciting acquisition, and there is no question that blending customer payments with improved access to working capital is a big win for our customers and I expect that all shareholders will be delighted too."
Invigo Managing Director, Andrew Hilton, said, "The future of cash flow funding will rely on integration with digital technologies. Until now, business borrowers have relied on archaic finance applications and processes, it is now time for an evolution that makes finance more accessible and more immediate. Cirratlo's Spenda product suite provides a very coherent path to achieving this and together, allows us to execute our multi-option payment vision."