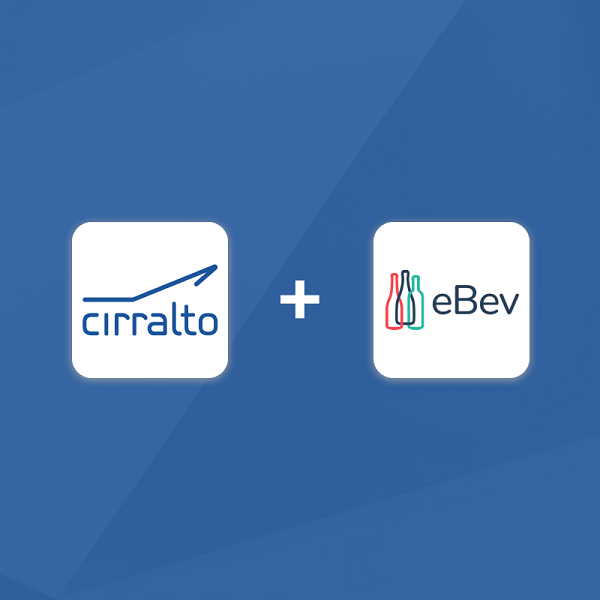 Cirralto signs binding agreement to deliver funding services to beverage trading platform eBev
Australian Fintech Cirralto has announced that it has signed a binding funding services agreement with eBev.com to provide lending services through their online trading network. eBev is Australia's largest online wholesale beverage ordering platform, connecting more than 350 venues, 700 suppliers and 12,000 licensed premises to facilitate more efficient trade between buyers and sellers within the beverage industry.
The partnership allows for the initial provision of debtor finance services to eBev, to enable them to facilitate the expansion of their early payment's capabilities to their suppliers. This is expected to enable growth for eBev and its connected network. eBev has also made an application for Cirralto to deliver payment services through their trading platform.
The key terms of the agreement include:
Cirralto will provide funding with a A$1m limit being 10% of expected full facility limit of $10m.
The initial funding limit of A$1m is intended to be expanded to a A$3m funding limit at least 3 months after drawdown and subject to review, and subsequently up to a A$10m funding limit subject to review.
The eBev platform is synergistic to Cirralto's Spenda ecosystem in its ability to connect buyers and sellers, we see this as the first step in an ongoing relationship to provide lending and payments services to eBev's network.
Both Cirralto and eBev intend to build upon this initial agreement, to include the provision of Buy Now, Pay Later (BNPL) and payment gateway services, which will include Cirralto processing all payments made through eBev's network.
Cirralto and eBev are synergistic businesses with a focus on improving the buy/sell cycle for B2B trade. eBev has achieved significant growth since launching in 2015 making it Australia's largest online beverage ordering platform.
Commenting on the initiative, Adrian Floate, CEO of Cirralto, said, "This agreement is another example that showcases the appetite for our B2B finance products. The resources we have invested to build out our payments and lending infrastructure means we are now well-positioned to satisfy a vast scope of demand.
Given the similarities in business ideologies between eBev and Cirralto, I see this agreement being the first step in a growing relationship."
The funding will be provided by Cirralto's wholly owned subsidiary, Invigo Pty Ltd. The services are expected to go live within 10 days and are subject to the completion of the Company's standard internal provisioning processes including conditions precedent such as provision of directors guarantees.