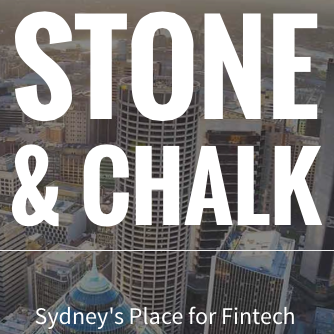 Chinese fintech startups see Stone & Chalk as a springboard for growth
A delegation of a dozen entrepreneurs from three of China's most promising fintech startups have arrived in Sydney for a three-month residency at Stone & Chalk, where they will help educate Australian startups on launching into China while using mentoring from the hub as a bridge for their own expansion into other Western markets.

In a sign of closer fintech trade ties between Australia and China, Stone & Chalk on Wednesday launched its Fintech Asia incubation exchange, which it describes as the first cross-border fintech incubator between Australia and Asia.

The Commonwealth and NSW governments have funded the flights and accommodation for the 12 staff of the three startups, who will develop relationships with Stone & Chalk's 90 fintech startups, venture capital investors and 23 corporate partners.

Yiming Wu, chief executive of S Capitol, which provides cash management services for more than 1000 Chinese startups, said he is considering Sydney as the location for the 18-month-old company's first overseas office.

"The Sydney VC investment is growing very fast and for us Sydney could become a test pad for the entire Western market," he said. The MIT-educated Mr Wu, who has also had a stint at accelerator Y Combinator and is a graduate of the Microsoft Ventures Accelerator in Beijing, said he will use the program to explore investing in Australian fixed income-style assets.

S Capitol, which has a relationship with Chinese internet giant Alibaba, is currently managing RMB1.2 billion in cash for more than 1000 Chinese startups.

Mr Wu's advice for local fintechs seeking to expand into China is to find local joint venture partners, citing Uber's lack of a local Chinese CEO as a reason for its failure to win out over Didi Chuxing, which this week said it was acquiring Uber's China operations. S Capitol is funded by same angel investor as Didi.

Stone & Chalk CEO Alex Scandurra said the program would assist governments, regulators and key organisations to collaborate by creating a "fintech super highway across Asia".

"We want to ensure that as a region we are able to create new wealth and employment opportunities by helping to foster the industries of tomorrow, particularly as fintech is uniquely positioned to support every sector of every economy.

"The Chinese startups chosen for this program have a keen global focus, and will be in a position to commercialise and enter an entirely new market with the support and expertise of the Stone & Chalk community and our program partners."

Locky Kor, managing director of RoyalPay, which holds the Australian licence for Tencent's WeChat Payment service, said the program will help the company understand Australian regulation and help develop relationships with local retailers. RoyalPay already has an AFSL licence and office in Melbourne.

Mr Kor, who used to work for Morgan Stanley and PWC in China, said WeChat Payment has 300 million cards loaded into its digital wallet and will look to grow mobile payment services to Chinese tourists in Australia while working to open Chinese e-commerce opportunities to Australian merchants; 300 local businesses are already on board.

The other Chinese startup to join the program is MEGI Software, a provider of cloud-based accounting software for entrepreneurs and companies in Asia.
To read more, please click on the link below…
Source: Chinese fintech startups see Stone & Chalk as a springboard for growth | afr.com