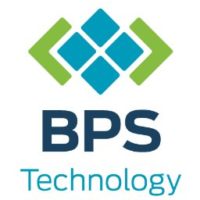 BPS Technology further expands Bartercard operations in USA
BPS Technology continues to execute its Bartercard growth strategy in North America, opening new franchises in New Hampshire, Alabama and Georgia, with at least four more US franchises in the pipeline
Leading financial technology platform provider BPS Technology Limited (ASX: BPS, "the Company") is pleased to announce that it has continued to expand the reach of its Bartercard operations in North America.
BPS has recently opened three new Bartercard franchises in Mobile (Alabama), Portsmouth (New Hampshire) and Savannah (Georgia).
Mr Paul Bolte, President and Chief Executive of Bartercard USA, said of the new franchisees: "Bartercard is pleased to see our franchise growth strategy working, as we have now brought on seven new franchisees since April this year. We have at least four more in the pipeline currently completing franchise application documentation in the coming months. The new franchise in Mobile has already made eight membership sales in its first week and we are expecting our sales to start to grow considerably in the coming months."
The new US franchises bring the Company's number of representative territories in North America to 12. This is consistent with Bartercard's stated plans of expanding across the country by opening franchises in key strategic areas.
Bartercard USA is now represented in:
South Carolina
North Carolina
Tennessee
Virginia
California
Alabama
Georgia
Oregon
New Hampshire
Trevor Dietz, CEO of BPS Technology Limited, said: "The expansion of Bartercard in the United States remains a key component of the growth plans of BPS Technology. The trade exchange market in North America continues to represent a significant opportunity to expand our business base."