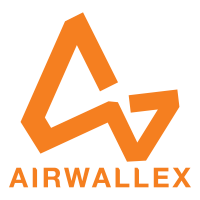 China giant Tencent funds Melbourne fintech start-up
Melbourne-based fintech start-up Airwallex has landed a $US13 million Series A funding round, becoming one of the first Australian companies to raise money from China's biggest internet company, Tencent.

Airwallex, which is building a new foreign exchange payment network, raised funding from the world's fourth-biggest internet company, along with Sequoia Capital China and Mastercard.

"We've built a digital banking layer and a digital compliance layer across traditional banking infrastructure," co-founder and CEO Jack Zhang told The Australian. "You can think of us as a payment network; we're offering a faster, cheaper way of making payments happen."

Airwallex lets businesses issue and pay invoices in their preferred currency at the mid-market foreign exchange rate.

Mr Zhang said the start-up's technology meant it could support thousands of transactions per second and undercut existing payment networks by being more cost-effective, helping businesses automate and scale their international payment workflows.

"(The fundraising) was quite a complicated process," Mr Zhang said. "We started fundraising in September last year so it took almost six months to close the round.

"Tencent is the largest internet company in China. It owns WeChat, and they have specific value to us with what we want to do across Asia. The common theme across each of our investors is they are all very bullish about fintech, they see a big opportunity for fintech in the next decade."

Seqouia Capital China is the Chinese arm of Sequoia Capital Group, which is invested in Airbnb, PayPal and YouTube. Partner Steven Ji said Airwallex marked Sequoia Capital China's first start-up investment in Australia.
To read more, please click on the link below….
Source: China giant Tencent funds Melbourne fintech start-up – The Australian