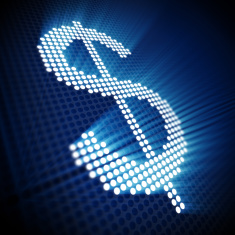 Central banks say digital currency is definitely coming, crypto is maybe coming
Neither cash nor card looks like it will be king in the future.

Uruguay, Sweden and emerging economies are among the countries most likely to implement digital currencies first.
Most central banks don't really know what's going on with cryptocurrency usage in their countries, but believe it to be minimal.
Central banks perceive more current and future use of cryptocurrency in cross-border payments than domestic payments.

Most countries have given at least a passing glance at central bank digital currency (CBDC). This is exactly what it sounds like – a digital currency issued by a central bank. And many of them are now getting more hands on, according to a Bank of International Settlements (BIS) survey (PDF) of central banks conducted in the second half of 2018.

At the time of the survey, about 70% of respondents were actively exploring, or were about to start exploring, the possibilities of CBDC.

Most respondents shared dim expectations for the future of cryptocurrencies such as bitcoin though, with no more than 10% saying they expected usage of cryptocurrencies for payments to increase.
To read more, please click on the link below…
Source: Central banks say digital currency is definitely coming, crypto is maybe coming | finder.com.au