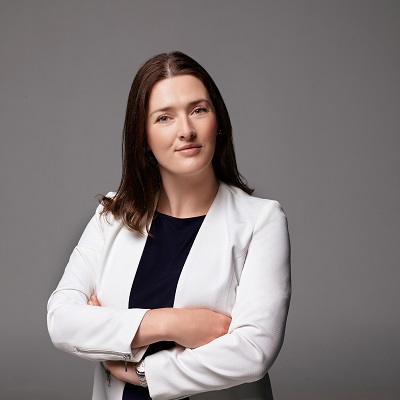 BTC Markets launches staking as the exchange hits $15 billion milestone
Australian digital assets exchange, BTC Markets, has today announced improved user experience and expanded features by offering staking on the platform.
Staking is a method used to support the operations of a blockchain network, where investors who buy and hold cryptocurrency in their account are eligible to receive more cryptocurrency as payment from the blockchain network. These payments are known as 'crypto rewards'.
Effective from April 15, clients who hold Algorand on the BTC Markets exchange will earn extra cryptocurrency on top of their existing holdings. Irrespective of whether the ALGO is purchased on exchange, so long as it has been transferred to the BTC Markets account, clients are able to earn crypto rewards, with the first payment on May 1.
Clients are required to hold a minimum of 1 ALGO to qualify for staking and are automatically opted-in to start earning crypto rewards at an average interest rate of 6% from staking.
Caroline Bowler, CEO of BTC Markets said, "Australia is at its tipping point in recognising the potential of digital assets as an emerging asset class that is here to stay. The market is seeing an unprecedented surge and there will never be a better time to learn and invest.
"The introduction of new features such as staking on the BTC Markets platform is a great way for clients to earn passive income on their cryptocurrency investment, in a world that is characterised by record low interest rates offered by the banks."
Explaining how staking works, Bowler added, "Staking is a feature unique to cryptocurrency. Blockchains are blocks of data, chained together. Deciding who organises and builds the blocks differs with each network. Staking is one method to determine this.
"The rationale is akin to 'skin in the game.' If you have an interest in the outcome, you will work to ensure it is correct. Holders stake their asset as proof they will act in the best interests of the blockchain. They may then build the next block in the chain and receive a reward, paid in the digital asset, for doing so," she added.
Exchange hits $15 billion milestone
Reporting a surge in trading volumes since the Coronavirus pandemic in 2020, BTC Markets has reached a milestone of $15.2 billion traded on the exchange since inception in 2013.
Amid a rising appetite for crypto trading in the country, BTC Markets has also seen a significant surge in new accounts, with onboarding in Q1 2021 150% higher than Q4 2020.
"We're excited that as a home-grown exchange, BTC Markets has become the foremost trading ground for Australian investors. Independent research[1] shows that our market latency, measuring speed of request and response, ranks sixth in a global sample of 79 exchanges.
"This growth has come from across the board. Despite younger Australians comprising nearly half our client base, we have seen a gradual uptick of over 60s and self-managed super funds on the exchange who are looking for long-term investment," Bowler added.
A recent survey of 2,000 Australian investors by BTC Markets found that Australians are overwhelmingly holding on to their cryptocurrency, a strategy famously known as the typo HODL.
The research found that just under a quarter (23%) of cryptocurrency investors hold their Bitcoin investments for more than three years, while one in four usually hold their investment for one to three years.
Supporting this narrative, more than half (51%) of the individual investors surveyed also confirmed that despite the recent price rally, they are not looking to sell their investments in Bitcoin. Among the other half who are looking to sell and take profits, one in five said they would use that money to reinvest in Bitcoin or buy other cryptocurrencies.
"From our point of view, we would anticipate SMSFs in this market would probably place about five to 10 percent of their portfolio in a product such as ours, depending on their risk appetite and according to their own needs.
"What's critical now is the education piece around explaining to people what is happening, so that investors can engage with cryptocurrency in a safe way," Bowler concluded.
---
[1] Cryptocurrency WebSocket Market Data Server Latency Report at Market Open | by ExxaBlock Inc. | Medium