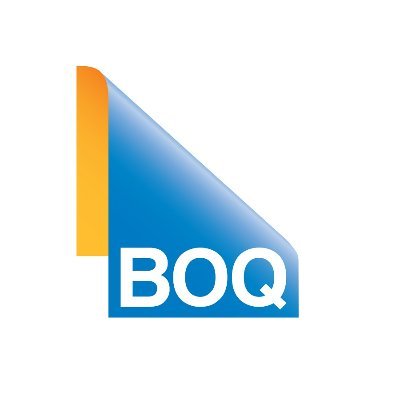 BOQ Group continues its multi-brand transformation
Bank of Queensland Group has reached a major milestone in its digital transformation strategy, launching a brand new app, myBOQ. The new app for BOQ customers lands exactly one year on from Virgin Money's new digital bank, and is built on the same Temenos cloud based digital banking platform, representing the next phase in the Group's progress towards being a fully cloud based digital bank.
BOQ Group Chief Executive Officer George Frazis said, "When we first unveiled our digital transformation strategy, we promised this app. It started with the launch of the Virgin Money app and now we're expanding our digital bank vision exactly one year on with the latest addition of myBOQ."
"We are thrilled to be able to deliver this important milestone in our transformation program for customers. With myBOQ, customers can open an account in under 5 minutes and take advantage of 'no fuss' banking with near real-time payments thanks to Osko and PayID as well as instant digital debit card issuance."
BOQ Chief Information Officer Craig Ryman said, "Across BOQ Group, we have a comprehensive and ambitious digital transformation well underway. At the heart of this is leveraging the latest technologies to simplify, strengthen and transform so we can build our capabilities and drive innovation for customers.
"Now that we've established Virgin Money and BOQ brands on our single, cloud based digital banking platform, we're looking forward to delivering this for ME Bank next."
BOQ launches new app, myBOQ
myBOQ has been designed to help more Australians get ahead on their financial goals, delivering intuitive everyday banking features with the convenience of being an all in one app, including round ups, real time savings insights, multiple savings accounts and personal financial management tools.
Launched in conjunction with myBOQ is an exclusive suite of everyday banking accounts including BOQ Future Saver. With Australians becoming increasingly goal oriented with their savings, BOQ Future Saver has been designed with a 2% interest rate to help customers between 14 to 35 years of age plan for the future with confidence and achieve their goals faster.
Four new everyday banking accounts are now available to be managed within myBOQ app, representing a best-in-class digital experience:
BOQ Future Saver™ (14-35 years) and BOQ Smart Saver™ (36+): High-interest saver accounts with easy-to-earn bonus interest are available when customers hold an Everyday Account in the same name.
· BOQ Simple Saver™ (14+): No hoops and no fuss when customers just want to save. Customers can simply sit back and watch their savings grow.
· Everyday Account (14+): A simple, intuitive everyday transaction account, made even better with user-friendly features so customers can make the most of their money.