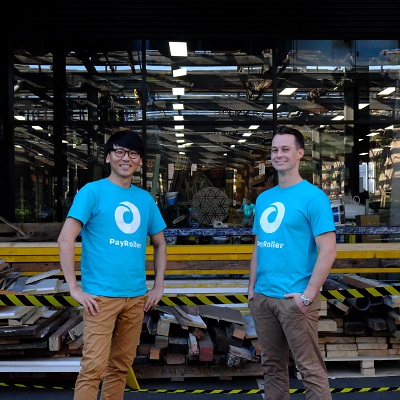 Bookipi, a fast-growing invoicing and payroll processing startup raises $1.6 million seed investment to accelerate its global growth
Fast-growing online accounting solution provider, Bookipi, has closed a $1.6 million seed investment co-led by leading Australian venture capital firm, Our Innovation Fund, LP (OIF) and investment syndicate TEN13.
Founded by Tim Lee in 2017, Bookipi aspires to be the go-to accounting suite for the freelancer and micro SME sector globally by being the easiest and most intuitive to use book-keeping platform.
Despite not raising any external capital to date, Bookipi has grown its user base to over 640,000 users through a product-led strategy (similar to Atlassian, Dropbox and SurveyMonkey), with no sales or marketing and a team of less than five. Bookipi operates across 150+ countries, with over 40% of users coming from the US. To date, the company has two core products: an invoice generator 'Bookipi Invoice' and a payroll application 'Payroller'.
Within three years of launch, Bookipi's invoicing app generates over $12 billion of invoices per year, being one of the fastest growing and highest ranked invoicing apps globally. The app is ranked in the top five on the US Apple App Store. Payroller, an ATO compliant single touch payroll application, launched less than a year ago and is already processing over $4 billion in annualised payroll through the platform. It is used by both accountants and small business owners.
Tim Lee, founder of Bookipi commented, "Our products are loved by our users and we've experienced immense growth in our user base and activity on our products in recent years. The partnership with TEN13 and OIF adds incredible strategic expertise and value to help us materially scale our team, expand our product and enable our vision to assist more small businesses globally. The funds will be used to further grow our team and development resources and continue to build out our product suite. We couldn't be more excited about the journey ahead."
Jerry Stesel, OIF Co-founder and General Partner, commented on the VC's latest investment saying, "Freelancers and micro SMEs represent most of the employment market globally. Now more than ever these businesses need the best designed and easiest to use tools to power their daily work. In Bookipi, we see just that. The impressive growth achieved all without raising any capital to date, provides strong validation of the market need for these applications. We have backed a number of B2B accounting and financing companies including ZipMoney, Pocketbook and Earnd, and we are very excited to now be part of Bookipi's journey."
Stew Glynn, Partner, TEN13 commented, "Bookipi is among a rare breed of startups that have bootstrapped their business to global scale and built a widespread customer base who love their easy-to-use product offering. We attribute a lot of this success to Tim's capability as a founder as well and the hunger from SME's to have the tools to run their businesses through digitally enabled processes. We raise funds deal by deal at TEN13, and the demand for this investment amongst our members is a big endorsement for Tim and his vision in creating a globally scalable suite of book-keeping tools."
Following the funding round, Bookipi has already made its first new senior hire, with COO Chad Hardy joining the team. A former early employee of Uber in Australia, Chad has strong experience scaling technology startups.