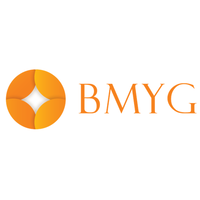 BMY Group launches new digital platform AllFin
BMY Group is launching a new digital platform aimed at connecting Australian investment opportunities, products, professionals with Chinese investors, both domestically and overseas.
Launching December 4, 
AllFin
.com will matchmake companies, projects and investment managers seeking funding with relevant investors. It will also serve as a platform for thought-leadership, professional service providers and research in investment.
BMY Group CEO Eric Gao said the platform is the natural evolution of BMYG's business model, which has thrived on connecting Australian opportunities with Chinese investors.
"In the last eight years, we have been working with high net worths and professional investors, to match them with opportunities, products and professional services in Australia," Mr Gao says.
"We've hit a point where it's impossible for us to surface and vet every deal that crosses our desk. So we've created a platform that will connect opportunities with investors and allow both parties to leverage a fintech platform efficiently and effectively."
Julius Wei, co founder and head of investment at BMYG added: "We're aiming for 
AllFin
 to be Australia's first trusted online ecosystem for deal making. It builds on BMYG's mission to bring new forms of funding to the Australian marketplace, and help Australian opportunities to truly connect with Chinese market."
BMYG will launch two iterations of the tool:
AllFin

.io: 

An english-based listing portal for opportunities, financial products and professionals.
AllFin

.com:

 A chinese-based platform, translating and promoting the best contents and fintech tools from 

AllFin

.io for overseas investors.
AllFin
's functionality will launch in stages. In December, the portal will launch with a property valuation tool, a portfolio management system, and features to list investment opportunities and promote research.
By the end of 2019, the platform the platform will feature professional service providers, roboadvice tool, smart investment/products matching, AI, blockchain and machine learning capabilities
Since founding in 2009, BMYG has grown to oversee $200 million in funds, and employs 35 staff across its offices in Sydney and Melbourne.
It's existing Chinese investor focused website, 
www.aocai.com.au
 has over 20,000 registered investors.
It's earlier investments are split between Australian funds managers – such as Advent Partners, Square Peg, Valara – and technology startups – including OpenMarkets and Wholesale Investor.