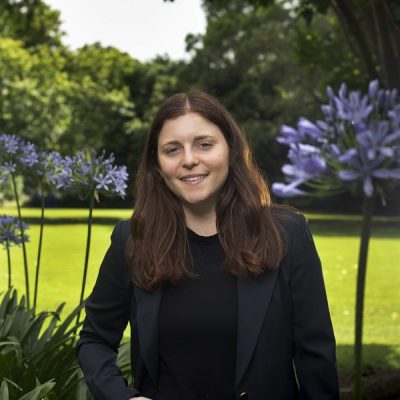 Blossom expands fixed income offering to SMEs and SMSFs as FUM hits $40m milestone
Blossom, the Australian fixed income app, announced today it has expanded its offering on the app, with 'Blossom for Business' and 'Blossom for SMSF', which provide small and medium enterprises and self-managed super funds access to fixed income investments.
The investment solutions provide SMEs and SMSFs access to the Blossom Fund, offering exposure to a diversified portfolio targeting stable returns at 5.95% p.a.
Recognising the challenges faced by SMEs and SMSFs, who often lack the time and appetite for high-risk investments, Blossom offers a stable return and an accessible investment solution for SME and SMSF investors to park their capital.
Blossom's offering enables businesses and SMSF/Trust investors to have more flexibility as the Fund offers daily earnings and no sign up, transfer or withdrawal fees.
With positive take-up by individual investors already, Blossom for Business has seven businesses signed up to date with $2.7 million in funds under management (FUM) and Blossom for SMSF has 10 SMSF/Trust investors so far with $844,000 in FUM.
The new expanded offering coincides with Blossom reaching the key business growth milestones of $40 million in FUM, 13,000 sign-ups on the platform and a recent targeted return increase to 5.95% p.a. – its ninth since inception.
Blossom attributes its rapid growth to increasing knowledge and understanding of bonds within the ranks of the Australian public, coinciding with several interest rate hikes over the last 12 months.
Gaby Rosenberg (pictured), Co-Founder and CEO of Blossom said, "We set out with the intention to provide access to fixed income for businesses and SMSFs and are pleased to have achieved that. The expanded offering of Blossom for Business and SMSF reaffirms our commitment to democratising access to bonds.
Fixed income has offered a ballast of stability amidst high market volatility this year and we have seen increased demand for stable returns.
This expanded offering has experienced pleasing uptake so far and we look forward to this trend continuing into 2024."
Bernice Ly, business owner, has been using Blossom for two and half years before she started using Blossom for Business for her change management consultancy, Digi-Change Pty Ltd.
Bernice Ly said: "I've been an avid user of Blossom and have thoroughly enjoyed earning daily returns on my investments. I'm pleased to now be able to do the same for my small business and boost returns on my business funds. The stability of earnings, paired with the flexibility of being able to earn returns on a daily basis, is a perfect fit for my small business as my cash holdings fluctuate regularly."
Chris, an SMSF investor, based in Kensington, Sydney, added: "Blossom is a fantastic option for my self-managed super fund. High returns, very easy access when I need the money and I get my earnings every day."
Australian SMEs and SMSFs can invest in the professionally managed Blossom Fund on the Blossom app.