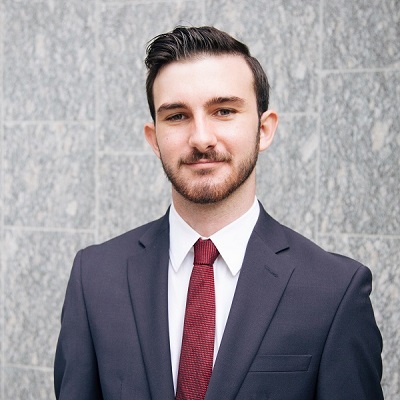 Blockchain and cryptocurrency: How to avoid a problem like over-regulation?
By Lachlan Feeney (pictured), CEO and Founder of blockchain consultancy Labrys
Just over a decade after the technology was created, the burgeoning blockchain industry has reached a crucial fork in the road. One path sees it deliver on its immense potential, providing new and practical innovations that are changing the way we live and work for the better. The other sees heavy-handed regulation and rushed policies stunting its growth at a time when innovation is essential.
The fluctuating value of cryptocurrencies have garnered considerable attention from policymakers globally. However, beyond the 'crypto hype', there are countless ways that blockchain technology, which is growing more pragmatic every day, can be utilised. We in the industry believe that the benefits of decentralised technology will soon be upon us at a consumer level, with blockchain emerging from the shadows of the investment volatility that policymakers are today scrutinising.
A Senate committee is currently devising policy options to regulate the cryptocurrency industry, with a report expected soon. There are currently no blockchain or distributed ledger technology (DLT) regulations in Australia. Regulation is not only inevitable but welcomed – we don't want blockchain to be viewed as an unregulated, rogue industry. Policy frameworks must be introduced to protect the public. Equally important, though, is the need to pursue and champion new economic initiatives. Creating an empowering regulatory landscape for blockchain could give our economy one of its greatest competitive advantages for years to come.
Consultation and collaboration
The regulations being discussed in the Senate are the first of their kind in Australia, so any policy will be new territory. Blockchain is a comparatively young technology, and given the right mandate, Australian companies can establish a leading role globally. However, short-sighted, poorly considered policy risks stifling innovation; an impact that has already been felt in other markets where regulators have entirely misunderstood the industry
In China, for example, the central bank maintains tight supervision over financial platforms, forcing them to  conform to strict regulations that are stifling the industry's growth in the region. And in the US, the Senate has demonstrated a fundamental misunderstanding of the technology. As a result, policies that are almost impossible to comply with are becoming law, which is deterring new startups from joining the space.
Locally, policymakers must resist the temptation to make rushed decisions and aren't influenced by bills passed overseas. Our hope is that our politicians have greater foresight and understand that, to fully harness the technology's potential, they must engage in the necessary period of consultation. Blockchain is a new-but-burgeoning technology, and burdening it with red tape could be catastrophic. What's more, the rapid rate of innovation in this space means that policies will date quickly.
Consolidating policymakers, regulators and industry experts into a long-term specialised regulatory unit is important. In Brisbane alone, there are countless start-ups and organisations pushing the boundaries of innovation. We are deeply excited about the technology's potential and welcome the opportunity to consult with the Government to harness it.
Fostering innovation
Blockchain used to be intrinsically linked to the value of cryptocurrencies. However, it's a rapidly maturing sector and daily fluctuations now have little bearing on activity in the industry. At Labrys we're seeing a significant increase in not only the number of organisations seeking blockchain solutions, but the scale, scope and potential of these projects.
We're being engaged by everyone from start-ups, to Government to ASX-listed companies who, like us, recognise it's potential. Together, we're pushing the frontier of what's possible, breathing new life into industries often considered archaic and ripe for disruption. Successful, Australian-made solutions are producing economic value today, globally, but very little of that revenue is entering the country at an industry level. Tertiary institutions across the country are scrambling to educate theory, demand for talent is extremely high, jobs will be created.
Over-regulating the industry with interventionist red-tape threatens these projects and their potential. We accept that over time, regulation is essential. Like in every industry, there are unscrupulous and exploitative players – regulation is necessary to clamp down this. But over-regulation or obscure policies will continue to propagate weariness from enterprise players who stand to gain immensely. It is my belief that we've only seen the tip of the iceberg, but through policies that encourage big business and enterprise, we'll quickly see what is truly possible.
At this pivotal time in the industry's development, Australian policymakers can choose to over-regulate or deliver a mandate that encourages innovation. The road ahead is unclear, and the decision needs to be made as to whether we want to enable this economic revolution or inhibit it. There is absolutely a future in which thoughtful, pragmatic and collaborative policy protects but also empowers; clamping down on cryptocurrency crime and tax evasion, without stifling genuine innovations. That's the future we're excited about and a vision we hope policymakers share.