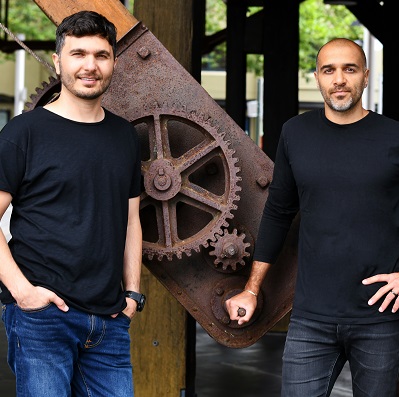 Block Earner sets new security standard for Australian investors with launch of market-first Crypto Asset Vault
In response to the evolving needs of the global digital asset landscape, Block Earner, Australia's leading blockchain-powered fintech company, today opens early access for its Crypto Asset Vault.
The new digital asset cold storage vault from Block Earner offers enhanced security features and is backed by first-of-its-kind insurance coverage for Australian customers of up to $320 million USD (approx. $475 million AUD), providing a new level of trust in the crypto ecosystem.
Despite the dominance of exchanges as the primary storage solution for cryptocurrency, about a quarter  (26%) of the 1,000 Australian crypto owners surveyed prefer private wallets for storing their digital assets, Block Earner's latest research in partnership with YouGov reveals. This indicates a growing trend towards personal control and security in managing cryptocurrency assets, further validating Block Earner's ambition to bring cold storage to the Australian market.
The Crypto Vault is a cold storage custodial wallet for private keys that adds an additional layer of security to digital assets. With the Crypto Vault, private keys are held offline, making it harder for hackers to gain access to digital assets.
Charlie Karaboga, co-founder and CEO, Block Earner, said, "To truly thrive as a modern industry, the Australian digital assets ecosystem requires a new level of protection that ensures retail and institutional investors are shielded against hacks and scams. Our Crypto Asset Vault responds directly to the prevailing need for more secure, private digital asset storage options. We're particularly encouraged by the data out of Australia, as it illustrates a clear appetite for the kind of security that our Crypto Vault solution provides."
With the ability to move funds from any exchange to Block Earner's cold storage without any setup fees, or minimum requirements, the Vault offers an easy-to-use, inclusive solution. The company also offers one year free storage for crypto assets purchased from Block Earner. The Crypto Vault provides cold storage solutions, a method of keeping a reserve of cryptocurrency offline, safe from potential online threats — perfect for long-term investors, self-managed superannuation funds, and businesses.
Jordan Momtazi, chief strategy officer, Block Earner, said: "As a company at the cutting edge of the fintech sector, we're deeply committed to maintaining the highest standards of security for our customers. Our new Crypto Vault Cold Storage solution is a testament to this commitment, providing our clients with an additional layer of peace of mind that previously did not exist in the market."
To address the recent concerns in the market around investment scams targeting crypto exchanges and their users, Block Earner is also working with world-class partners like global cybersecurity leader Trend Micro to offer users new levels of protection from scam and fraud attempts. From today, all Block Earner users will receive 50% off annual subscriptions to Device Security Pro and an additional two months free, providing investors with advanced device and identity malware, ransomware and spyware protection.
Prospective customers can join the waitlist today to secure their place at the forefront of digital asset security.
Block Earner's Crypto Asset Vault is powered by Coinbase Prime's custody services, which is audited by Deloitte and Touche.