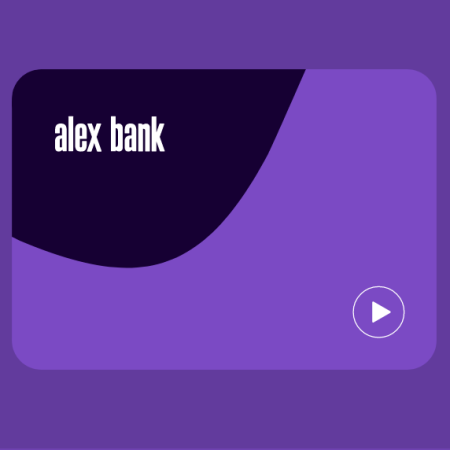 Alex Bank record lending growth match-funded by low-cost deposits in first financial year since receiving ADI
Alex Bank, one of Australia's newest digital banks, has announced its FY23 financial results recording its strongest year since the challenger bank was founded 5 years ago.
As of June 30, the bank has lent over $74 million in personal loans to date, and in the six months since receiving its ADI Licence in December 2022, the bank saw settlements increase in dollar terms by 94%.
Month-on-month, the bank continued to scale rapidly, reaching a record high for lending settlements in June 2023 – ten times higher than its December 2022 monthly results.
The bank's lending growth has been achieved through its strong commitment to cultivating and accelerating its Broker channel, with the number of accredited brokers increasing by 272% in the last 6 months, and a majority of Australian major aggregators now onboarded.
The bank leveraged its ADI to launch and expand deposit products, including a Term Deposit in January 2023. The deposit portfolio has since achieved remarkable growth, boasting a compounded monthly growth rate (CMGR) of 74% in the six months following launch and is match funding lending growth. As of June 30, the portfolio reached $34 million, marking a strong year-end performance in a short timeframe.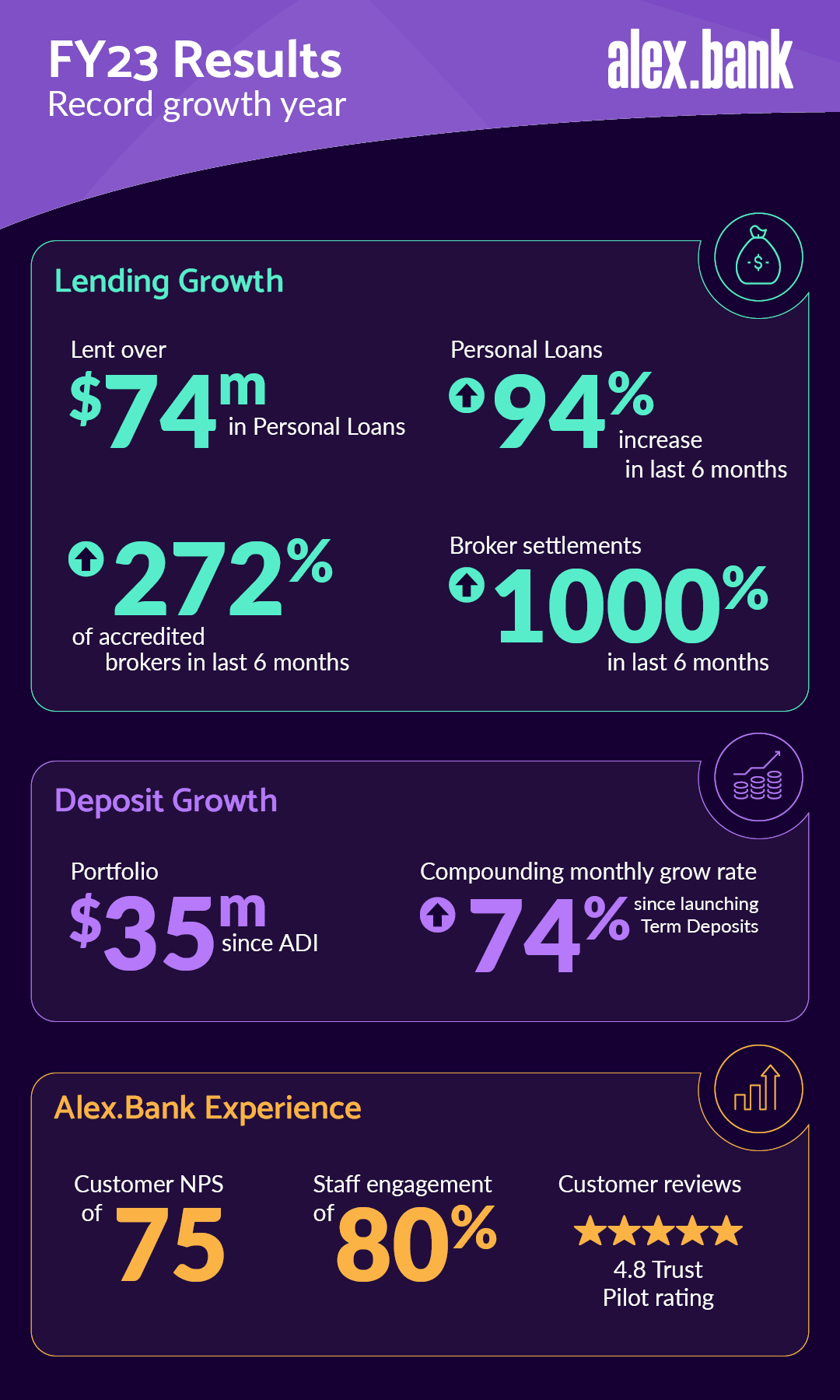 CEO of Alex Bank, Simon Beitz said, "Despite the constantly evolving landscape, Alex Bank has successfully navigated the challenges, ultimately benefiting both its valued customers and the overall business."
'The availability of deposit funding has been a transformative factor for us, enabling rapid expansion in our lending activities and contributing to an increased margin."
"Our 100% digital infrastructure and proprietary technology have resulted in significantly reduced overheads and operating costs. This allows us to not only pass on cost savings to our customers but also accelerate our journey towards achieving profitability."
He added, "I've made no secret of the fact that Alex Bank is here to challenge and that we are on an aggressive growth path – but doing what's fair, right, and responsible by the customer will always be a top priority."
With profitability in sight, the bank is also reporting strong revenue growth over the last two years. Beitz noted that credit quality was a significant factor in the challenger bank's success and longevity, "We're continuing to actively target bank quality customers, resulting in a book which is made of responsible and savvy customers looking to take advantage of competitive rates."
"With our arrears and customers in hardship remaining low, it's evident that the model and technology we've built is providing responsible and fair outcomes for our customers – whilst also delivering strong risk outcomes."
On the back of a strong FY23, Alex Bank aims to achieve positive net income within the next 12 months. The bank has a clear product pathway to expanding its lending and deposits business, launching for small businesses in FY24.
"Positive net income is not just a goal; it is Alex Bank's path to long-term sustainability and success," Beitz concluded.