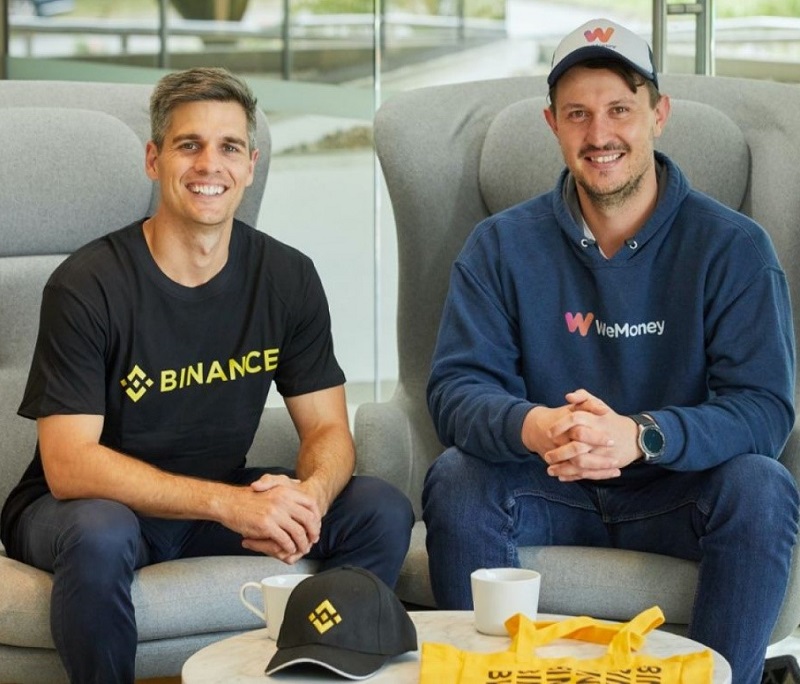 Binance Australia and WeMoney launch initiative to boost Australian crypto education
Leading digital asset exchange, Binance Australia, has joined forces with smart money management app, WeMoney, to enhance the financial wellbeing and investment literacy of Australians through education and technical innovation.
On a mission to increase the knowledge and creation of long-term wealth, the two Australian businesses have partnered to provide community members the ability to conveniently track their digital asset portfolio alongside their broader personal finance accounts via the WeMoney app. The technical integration enables WeMoney members to accurately gauge their financial account balances, credit score, net worth and now, crypto portfolio all in one place, for free.
Binance Australia and WeMoney are advocates for greater access to financial education making the partnership an exciting joint initiative. This entails crypto themed episodes on WeMoney's We Talk Cents Podcast, fireside chats on Binance Australia's YouTube channel and shared blog content discussing themes such as, the first steps to investing in crypto, how to create a diverse portfolio and the importance of investing.
It is estimated about 17% of Australians are holding some form of cryptocurrency in their investment portfolio, the integration was a natural advancement for the WeMoney platform according to WeMoney CEO & Founder, Dan Jovevski.
"What we are seeing now is Australians diversifying their investments and actively adding digital assets to their portfolios. Working with Binance Australia empowers our members to access the full picture of their financial health."
It was a no-brainer to partner with Binance Australia, part of the world's largest cryptocurrency exchange, Jovevski said.
"At the core of it, there are natural synergies between us. Both businesses value innovation and are aligned on the vision to help young Australians get the most out of their money," Jovevski continued.
Leigh Travers, CEO of Binance Australia added, "The partnership between Binance Australia and WeMoney has a core focus on providing the right education and understanding of digital assets to encourage Australians to make responsible and considered investments into the digital asset sector. We are looking forward to enabling Australians with the right platform to build sustainable wealth through incorporating digital assets into their diversified investment portfolio."