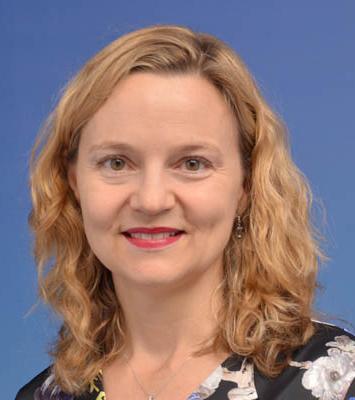 Automic Group appoints FinTech leader Astrid Raetze to accelerate growth
Automic Group announces the appointment of Astrid Raetze as an Executive Director. A tech company that provides a unique ecosystem of share registry, company secretarial, legal and finance services, and which already services more than 10 per cent of ASX listed companies, Automic is delighted to celebrate the appointment of an exceptional leader.

Astrid was previously a partner at KPMG, where she was the Australian Head of FinTech. She has more than 20 years of experience in the finance and legal industries, including a long tenure with Baker & McKenzie where she was the Global Head of FinTech, a member of the Global Innovation Committee and the Australian lead for the Financial Institutions Group.

Astrid is responsible for accelerating Automic through its next phase of growth and embedding automation into its broader professional services offering, which is underpinned by Automic's proprietary technology. With a deep knowledge of the FinTech industry, strong technical expertise in the legal and finance functions, and many years working in an advisory capacity with companies of all sizes – from start-ups to large ASX-listed companies and banks – Astrid will use her experience to guide strategy and continue to push boundaries for the benefit of Australian businesses and their shareholders.

Automic Group's Managing Director, Paul Williams commented, "Automic was founded in 2012 and began in share registry at a time when we saw a real need for technology to disrupt the archaic solutions provided to companies to manage their register data, corporate transactions and overall investor experience.

"Today, our business has expanded significantly beyond registry.  But our mission remains steadfast – to use technology and our understanding of clients and markets to help the many inspiring Australian entities achieve their goals – whether they're looking to grow, expand or list on a market. Our proprietary technology, combined with our expanding team of industry leaders, is a powerful combination.

"Astrid's deep experience at the coalface of the FinTech and financial services industries provides Automic's current and prospective clients a wealth of knowledge, expertise and innovative thinking, which is priceless in our rapidly changing market."

Speaking about the new role, Astrid said, "Automic Group is focused on finding ways to help its clients better, whether that is to grow, to solve problems or to innovate. As part of that, we are investing in cutting edge technology and in our employees. In our experience, if our employees are engaged, our clients receive an excellent experience.

"Being part of Automic Group, with a mandate to help drive real change across all of Automic's business, is a very exciting opportunity for me. It's enabling me to build on the success Automic has already had, and to put into practice everything I have learnt about innovation, strategy and competition. I'm delighted to be part of the Automic journey."

Astrid will be based in Automic Group's Sydney office.