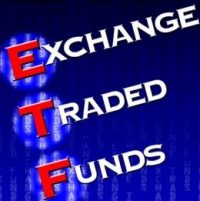 Australia's $2.2 trillion super pot drives record ETF demand
Australia's $2.2 trillion superannuation savings pot is fuelling record demand for exchange traded funds.

The number of self-managed super funds holding such investments surged to a record 100,000 in September, according to a report from BetaShares Capital and Investment Trends. SMSFs worth $635 billion are stoking hunger for income-producing assets and drove a 31 per cent surge in the number of Aussie investors who used exchange traded funds last year.

Exchange traded funds (ETFs) are a type of investment that can be bought and sold like shares, tracking assets such as commodities, currencies, bonds or market indices such as the S&P/ASX 200 up and down.

The interest in those funds comes as record-low interest rates are prompting pensioners to consider alternative products as returns on traditional investments slump. Australia's retirement savings market is the world's fourth largest, and do-it-yourself investors have increasing clout. Their investments help boost jobs and economic growth, Revenue and Financial Services Minister Kelly O'Dwyer said last month.

"Income continues to be a very relevant theme with the low rates environment that Australia is experiencing," said Alex Vynokur, managing director at BetaShares in Sydney. "The ability for Australians to generate income and at the same time manage risk and not suffer drawdowns when markets become volatile is important.

SMSFs, whose assets make up about one third of the nation's pension pool, are seeking alternatives to managed funds that typically cost more than exchange-traded products.

Two of the three funds with the most inflows this year are income products. The BetaShares Australian High Interest Cash ETF and the BetaShares Australian Dividend Harvester Fund have seen about $US110 million in inflows this year, according to Bloomberg data. The number of DIY investors in these funds has grown by half over the past 12 months to now represent about 40 per cent of assets, according to Vynokur.
To read more, please click on the link below…
Source: Australia's $2.2 trillion super pot drives record ETF demand – SMH.com.au