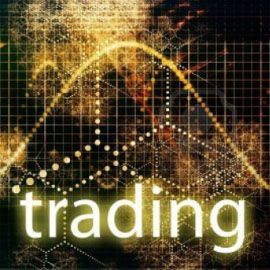 Australians essentially are trading with one hand behind their back
The CEO of a fintech start-up has said Australian traders need to consider exposure to international markets, arguing that those who do so are "several steps ahead".

Speaking to Nest Egg, the CEO of the self-described "shop for shares", Stake's Matt Leibowitz, said while it always comes down to strategy, Australian investors who limit themselves to local opportunities tend to be "playing with one hand tied behind your back".

Reflecting on this week's markets volatility, he said traders need to have the tools to be able to profit from opportunities like down-turns, whether traders predict such down-turns to be a fluctuation or a trend.

"Whether you want to trade long, medium or short term, you need to have the artillery to execute it accordingly, so you've just got to look at all of your options in terms of what you're trying to achieve," Mr Leibowitz explained.

"If you believe this downturn is going to continue, [you need to have the tools] to be able to trade on the short side, if you believe that volatility is going to remain high, [you need to have the tools] to be able to trade volatility as an asset class, so if you want to increase your exposure, to be able to buy some inverse ETFs on the S&P 500."

An inverse ETF is an exchange-traded fund that is designed to perform as the opposite of whichever benchmark or index it is tracking. However, Australian traders who stay local are "limited to pretty much either hold and hope or sell out and sit in cash".

That's because Australia makes up about 2 per cent of the global market – and as such, 2 per cent of the opportunities, Mr Leibowitz argued.
To read more about trading, please click on the link below…
Source: 'Australians essentially are trading with one hand behind their back' | Nest Egg