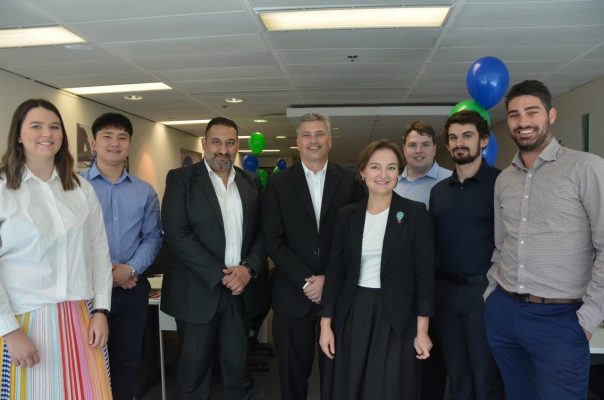 Link4 Australia gears up for international expansion
Adelaide FinTech company
Link4
recently launched their new office space on Waymouth Street to give the company more space to grow as they expand internationally this year.
Renew Adelaide and the Adelaide City Council hosted a launched in the new space to celebrate Link4's achievements so far and to support the company for their exciting year ahead.
In this new space, the Link4 team has already grown to strengthen their support and management teams, offering a well-rounded experience for their clients.
"Our team is set to double in four months when we expand our product to the United Kingdom and New Zealand," said Robin Sands, CEO and Co-Founder of Link4 Australia.
"We're very happy to be able to provide more local jobs as the company continues to expand with this shift," Sands was pleased to say.
eInvoicing for SMEs (small and medium enterprises) is very new and it will also be having a big year with the Australia eInvoicing Framework being unveiled. Link4 worked closely with the Digital Business Council as the framework was developed and have made sure their solution is compliant with these standards.
"Our focus is helping small and medium businesses with the simplest way possible to process invoices," said Sands.
"It is so encouraging to see new users sign up every day to experience the instant invoice delivery that Link4 offers. We are very excited for the year ahead and are thrilled to be able to do it from this new space," he said.