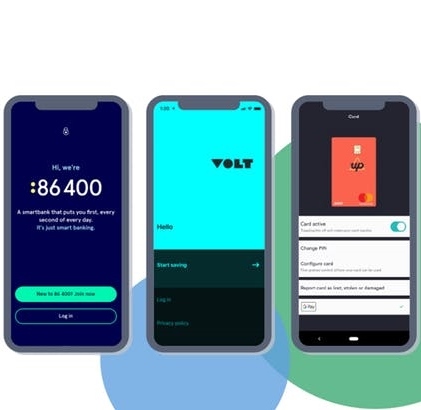 Australian neobanks face a sterner challenger than their UK equivalents did
A number of neobanks in Australia, such as Volt and 86 400, are trying to make dents in an extremely consolidated banking market dominated by the four major incumbents – CommBank, ANZ, Westpac and NAB. Comparisons may be drawn between this digital banking shakeup and that which occurred in the UK in 2014-15, but Australia's incumbents have set a higher bar than their UK counterparts.

With Australia's crop of neobanks still in their infancy, there will be concerns that the coronavirus pandemic could derail this movement before it really gathers pace, as an incredibly uncertain economic environment sets in around the world.

After the Reserve Bank cuts its base rate in March, 86 400, Volt and Up, all responded by slashing the competitive rates that had been integral to their appeal. The decreased rates are however still comfortably higher than customers will find at any of the Big Four banks so there is some consolation to be taken there.

Nonetheless, challenges are sure to be thrown up that may prove difficult to navigate for challengers and startups without the balance sheet robustness of the established players. Back in the UK, Monzo and Starling furloughing some employees is one indication of this.

Rob Bell, CEO of 86 400 however, believes that neobanks are altogether better equipped to adapt to working in an entirely different way.

"We're 100% cloud-based so we were able to move the entire bank from office space to working from home within a few hours," he tells Finextra Research.

"Despite the turmoil, we're operating at the same speed and efficiency as were four weeks ago. That we can still process mortgages and so on, I think, will be a massive advantage."

Bell believes that these challenging times will expose the inefficiencies of large incumbent banks.
To read more, please click on the link below…
Source: Australian neobanks face a sterner challenger than their UK equivalents did