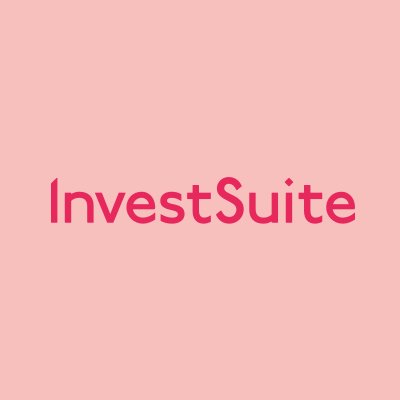 Australian FinTech company profile #96 – InvestSuite
1. Company Name:  InvestSuite
2. Website: www.investsuite.com
3. Key Staff & Titles:
Bart Vanhaeren – CEO & Co-Founder
Laurent Sorber – CTO & Co-Founder
Emmanuel Wildiers – Head R&D
Wim Vanhaeren – Chief creative & product officer
Sara Depret – COO
Chris Eichhorn – Head Business Development
Tim Smith – Managing Director, Asia Pacific
4. Locations: 
Leuven, Belgium (HQ)
Offices: London, Madrid, Warsaw, Amsterdam, Sydney
5. In one sentence, what does your fintech do?:
InvestSuite provides best-in-class wealth management products to financial institutions faster and at a fraction of the cost versus building them in house.
6. How / why did you start your fintech company?
Our CEO was in charge of the in-house roboadvisor development project in a top Belgian bank.  The project was complex, expensive and was ultimately launched more than 3 years later.  He and the other founding team members considered that there must be a better way for financial institutions to adopt and launch modern wealth management products.  We have the ambition to support companies of all sizes in their transformation journeys.
7. What is the best thing your company has achieved or learnt along the way (this can include awards, capital raising etc)?:
As a 2-year old company we are proud to have already managed to build a solid reputation in the market with investors (we've raised €6 million) and with top financial institutions around the world.  A few examples of the latter include 1) a leading pension in Denmark uses our technology to manage a €150 million EU equity fund 2) a leading bank in Dubai will soon be the first local player to launch a robo advisor with an integrated self-execution trading platform 3) we have interest from all market segments for our "world first" StoryTeller that uses AI to generate investment performance reports based on human language.
8. What's some advice you'd give to an aspiring start-up?:
Constantly ask for and listen to feedback from real customers – both B2C & B2B prospects.  Customer-driven design needs to be at the heart of what you do.  Honestly reflect on how often you are getting external input and how effective you are at processing the insights and transforming them into practical actions & company policies.
9. What's next for your company? And are you looking to expand overseas or stay focussed on Australia?:
As a company with European roots, we are now expanding to Australia after building a solid foundation in the EU.  We not only see a great market opportunity down under, but also believe that our product suite is uniquely positioned for the local market.  Now financial institutions can launch sound digital financial advice with beautifully-designed apps & customer-friendly processes quicker & cheaper.
10. What other fintechs or companies do you admire?
We have the privilege of being involved with many emerging business models in the wealth space on many continents.  We are particularly fond to work with companies that are passionate about and dedicated to a deep transformation of their wealth service offering in the market.  Companies range in size from smaller wealth managers in Australia to global tier-1 banks in Amsterdam.
11. What's the most interesting or funniest moment that's happened in your company's lifetime?:
We have a very international team that enjoys the thrill of working in a fast-paced and multi-cultural environment.  Our headquarters is in Leuven, Belgium where the Flemish use 100s of traditional expressions in their daily discussions. Having said that, the Belgians met their match with new Aussie members of the team who manage to get their point across in a very playful & light-hearted way.  Our favourite to date is "sizzle on the BBQ"!