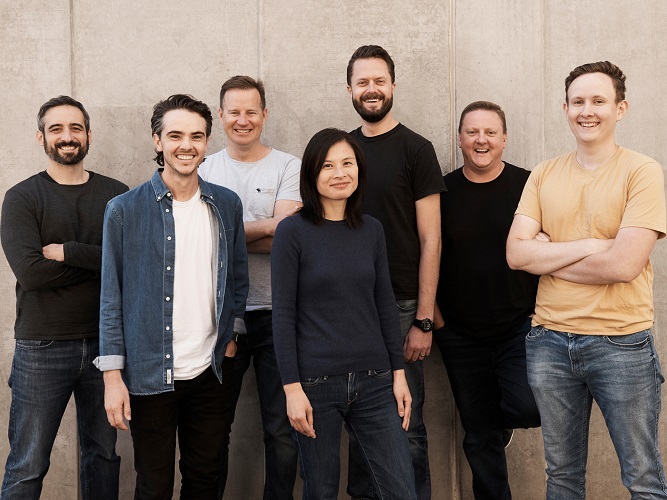 Australian FinTech company profile #87 – Finspo
Company Name: finspo
Website: finspo.com.au
Key Staff & Titles:
Angus Gilfillan – CEO
Bill Armour – Chief eXperience Officer
Brad Gravell – Chief Operating Officer
Josh Brougham – Chief Product Officer
Gabriel Martinez – Chief Technology Officer
Erina Ho – Head of Design
Kristen Boulton – General Counsel
Dylan Keath – Chief Marketing Officer
Location: Melbourne, Victoria
In one sentence, what does your fintech do?
Finspo helps average Australians save thousands on their banking. We're developing a free, easy-to-use app that will use customers' actual data to give them a clearer picture of their banking, and provide smart insights to help them save.
How / why did you start your fintech company?
After decades of experience in the banking industry, we wanted to use our knowledge, experience, and expertise to help Australians save.
Our research shows that Australians with a home loan are spending around $4500 too much on their banking each year – we know where and how and why, and we want to help Australians build better banking habits and save.
We want to be banking insiders on the side of the customer.
What is the best thing your company has achieved or learnt along the way (this can include awards, capital raising etc)?
We started with a belief that we can help Australians save a significant amount on their banking … if only we could find a way to talk with them as individuals – personalising our insights and recommendations.
Our first real opportunity to do this was when we started testing Finspo with customers – and what we learned is that this was basically right, but that the way we talk about it with our customers is very important.
We found that each conversation went basically the same way: It would start with people feeling that they (to varying degrees) had their banking under control. Then, when we put some data in front of them, they would have the realisation that there were certainly things they could be doing better … and then, finally, they would get quite excited about the 'what next' – what were the things they needed to do to build better banking habits and save.
It's this sense that 'things are basically ok' that we need to overcome…. but we need to do this in a way that is personalised to the individual.
This insight was part of why we were keen to launch some early functionality ahead of our full product launch. We built a way for people to compare what they are paying for their home loan with what other people with home loans like theirs are paying, and so far the average saving identified by users of this tool is $6,900 per year – quite the 'wake-up call' for people who think their banking is 'going ok'.
What's some advice you'd give to an aspiring start-up?
It's a bit of a cliché, but it's true – with the right team and culture, you can solve for any problem. Starting a new business has its ups and downs – often during the same day!!! – but if you have a team that supports each other and has an appetite to solve problems, you really can achieve a lot in a short period of time.
What's next for your company? And are you looking to expand overseas or stay focussed on Australia?:
We're planning to launch our app in mid-2020, where users will be able to:
Know what their banking is really costing them, and see it in a single, clear and easy-to-understand monthly bill;
Be alerted when their banks and lenders charge fees, or their interest rate changes; and,
Receive 'finsights' that show them how much could be saved by banking differently, including how to avoid fees and pay less interest.
Australians can join the waitlist now, at finspo.com.au.
What other fintechs or companies do you admire?
We admire the pioneering fintechs – companies who have thought about a problem very differently, and brought a solution to market that has truly changed the game. Whether that be Up, in the digital banking space; Athena in home lending; Symple in unsecured personal lending; or Credit Karma in personal credit scoring. There are many great fintechs out there, lots to admire, but these are the four that stand out to me.
What's the most interesting or funniest moment that's happened in your company's lifetime?
We put a temporary table tennis top on our board table when we first set up our office, and it's been there ever since. Quite a change from our former day-to-day working lives at some of Australia's biggest banks!