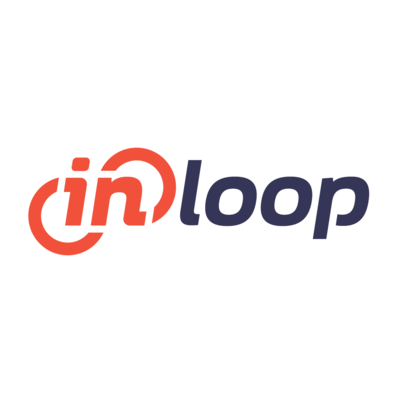 Australian FinTech company profile #7 – InLoop
1. Company Name:  InLoop Pty Limited
2. Website: www.inloop.com.au
3. Key Staff & Titles:
Geoff Austen – Managing Director
Stephen Rorie – Chief Financial Officer
Chris Simon – Chief Technology Officer, LanternPay
Zubin Appoo – Chief Technology Officer, Flexischools
Stephen Austen – Head of Product, LanternPay
Brett Morgan – Chief Operating Officer, LanternPay
Sebastian Jezierski – CEO, Nuonic
Steve Taub – Chief Information Officer
Judy Mills – Chief of Staff
Zarah Bedolach – Head of People
Davin McPherson – Company Secretary
4. Location(s): Manly, Surry Hills, Kingscliff, Brisbane, Melbourne and Canberra
5. In one sentence, what does your fintech do?:
Through our Flexischools, LanternPay and Nuonic businesses, InLoop makes the complex simple by providing advanced tri-party transaction and data analytics solutions for the education, insurance, disability, healthcare and corporate sectors.
6. How / why did you start your fintech company?:
We started with a passion for using technology to make life simpler for everyday Australians.  Our first major business breakthrough was with Flexischools, founded with the vision to change the laborious cash and paper ordering process to a streamlined cashless online system.  We then developed our LanternPay platform, a claim payments solution that delivers a single, simple process for service providers to invoice multiple funding sources, reducing effort, uncertainty and payment delays when serving program funded participants. And most recently we created Nuonic, to help close the information gap to enable anyone to utilise large and diverse data sources from across the InLoop business to improve productivity, profitability, health and quality of life.
7. What's the best thing your company has achieved or learnt along the way (this can include awards, capital raising etc)?:
A major capital raising from Macquarie Group in 2017 gave us the security of solid funding and access to expertise, while allowing us to remain agile and independent.
Flexischools has become a business that is trusted and loved by 1 million+ registered Flexischools parents and students across 1500+ Australian schools, processing over 15.6 million lunch orders in 2018!
LanternPay for InLoop was the AFR's 25th most innovative company for 2018 and we were a 2018 Finnie Awards finalist for Excellence in Payments.
8. What's some advice you'd give to an aspiring start-up?:
Have clear goals that will allow you to achieve your vision and double down on resilience and optimism.
Know your customer – walk in their shoes to understand their problem that you are there to solve. Eg, we ran the Queenwood canteen for year to give us true insights into the joys and challenges of our school communities.
Culture matters – be a values driven company and remember your people are your greatest asset.
9. What's next for your company? And are you looking to expand overseas or stay focussed on Australia?:
Our immediate focus continues to be to create positive changes in Australian communities.
Through Flexischools we already serve over 1400 schools and we will continue to grow, seeking to be the trusted place to go for over a million families a month seeking to source services relating to school life.
In LanternPay, we will continue to support NDIS plan managers to build sustainable businesses, and give providers a single, simple process to invoice and get paid by multiple funding sources including the NDIS, government and private insurers
Through the smart use of data in Nuonic, we are striving to improve the productivity, profitability, health and quality of life of people and businesses across Australia.
10. What other fintechs or companies do you admire?:
Those that use innovation and technology to not only make money but also have meaningful and positive social impact.
11. What's the most interesting or funniest moment that's happened in your company's lifetime?:
We once had a Flexischools customer send us an email complaint – written in rhyming verse.  We responded in rhyming verse, and entered quite a long poetic relationship!