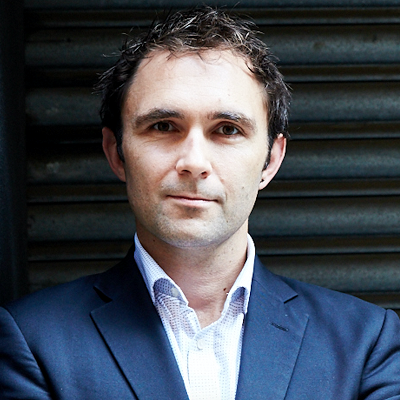 Australian FinTech company profile #66 – Threat Intelligence
Company Name:
Threat Intelligence
Website:
www.threatintelligence.com / evolve.threatintelligence.com
Key Staff & Titles:
Ty Miller – Managing Director and Founder
Damian Harvey – Group Head of Sales
Location(s):
Sydney, Melbourne
In one sentence, what does your fintech do?:
Threat Intelligence is a specialist consultancy defining the next era of security, intelligence and security automation with services including, penetration testing, training, forensic investigations and security automation design.
How / why did you start your fintech company?:
We launched in 2012 in response to the challenges of a rapidly-evolving global threat environment. The traditional security approaches could not keep pace with the proliferation of sophisticated attack techniques.
What is the best thing your company has achieved or learnt along the way (this can include awards, capital raising etc)?:
The new era security methodology from Threat Intelligence  is now managing the risk of public and private organisations, and high profile individuals, around the world. Evolve is a Security Automation Cloud: our uniquely impressive, next service iteration that was an award-winning finalist in the 2018 Optus Innovation Challenge. We have a deep, inspiring commitment to the international cyber security community, including  our founder, Ty Miller's membership of the prestigious Black Hat Review Board.
What's some advice you'd give to an aspiring start-up?:
Believe in your idea but listen carefully to your customers. The better you understand their needs and about their pain points, the sharper your solution roadmap and implementations will become.
What's next for your company? And are you looking to expand overseas or stay focussed on Australia?:
Evolve Security Automation is the world's first cloud-based, scalable security automation platform that performs unified penetration testing, security infrastructure orchestration and incident response for businesses of all sizes. This will open up global markets for Threat Intelligence.
What other fintechs or companies do you admire?:
Among our like-minded neighbours in Melbourne's fintech Stone and Chalk precinct are Flamingo Ai that is producing cognitive virtual assistants for employees and customers, and Data Republic with its secure data exchange technology. These folks are doing really great things.
What's the most interesting or funniest moment that's happened in your company's lifetime?:
The work we do is highly sensitive, highly confidential and the risks are large. Our team assists businesses manage extortion attempts, many of them are very challenging and never funny. One of the most interesting recent attempts was  when a hacking group gained access to an organisation's internal network, employee accounts, personal Facebook and email accounts, as well as its AWS account. The attackers stole all of their customers' personal information and then deleted all of their servers and backups from within AWS.
At this point, the hackers then demanded a ransom to avoid leaking of the data and contacting the customers about the data breach. We rapidly and successfully pulled together the full resolution: the investigations, communications with authorities, negotiations with the attackers, implementation of tracking techniques, and the mitigation controls to help prevent any further negative impacts to the organisation.