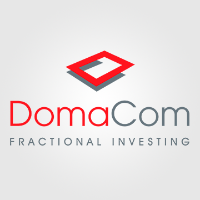 Australian FinTech company profile #49 – DomaCom
1. Company Name: DomaCom Australia Limited
2. Website: www.domacom.com.au
3. Key Staff & Titles: Arthur Naoumidis CEO, Ross Laidlaw COO
4. Location(s): Melbourne & Sydney
5. In one sentence, what does your fintech do?: DomaCom is a retail and intermediated online fractional investment platform with two core products, an investment fund and a seniors equity release fund, both of which access an online secondary or liquidity market that features buy and sell screens and market depth.
6. How / why did you start your fintech company?: To give all investors access to high cost assets such as property without the need to acquire the entire asset.
7. What is the best thing your company has achieved or learnt along the way (this can include awards, capital raising etc)?: DomaCom has broken new ground in democratising property, providing a funding solution for socially responsible projects, enabling superannuation to participate in a more efficient and effective manner and giving our aging population ready access to the equity in their homes with more certainty of outcome.
8. What's some advice you'd give to an aspiring start-up?: Persist
9. What's next for your company? And are you looking to expand overseas or stay focussed on Australia?: Achieving profitability is our key objective over the next couple of years. After that we will look to take our model overseas to markets with similar legal structures such the US & UK.
10. What other fintechs or companies do you admire?: Selfwealth, OpenInvest, Raiz & Smooth Retirement
11. What's the most interesting or funniest moment that's happened in your company's lifetime?: Nearly purchasing the $200 million Kidman Station through a public crowd funding campaign in 2016