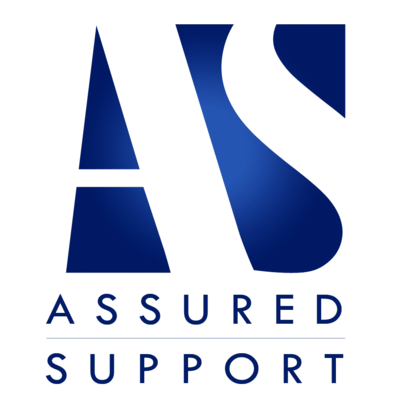 Australian FinTech company profile #45 – Assured Support
Company Name: Assured Support (product is 'openAFSL')
Website: www.assuredsupport.com.au
Key Staff & Titles:
Sean Graham – Founder and Managing Director
Kye Park – Senior Consultant (Compliance systems)
Patricia Moon – Operations Manager
Angelique Aksenoff – Senior Consultant
Dave Hammet – Senior Consultant
Ben Moffatt – Senior Consultant
Maria Greensill – Senior Consultant
Henri Goder – Senior Consultant
Michael Ha – Senior Consultant
Robert Webster – Development Manager
Location(s): Sydney
In one sentence, what does your fintech do?:
OpenAFSL is an integrated and intuitive risk-based compliance platform that frees licensees from the burden of compliance by providing them with the tools, data and insight they need to better understand and better manage their business, their representatives and their future direction.
How / why did you start your fintech company?:
We built OpenAFSL because we saw that compliance and risk management were being inefficiently and ineffectively managed. Compliance, for most licensees, was a reactive and bureaucratic process that added no value and had no capacity to do so. The transformative potential of the compliance function was sabotaged by disparate systems, information silos and the absence of an integrated and consistent framework. We believed, and are now convinced, that a risk-based and conduct-focused approach to compliance incorporated into a consistent, validated and interrogable compliance platform with granular and contextualised reporting would provide licensees with the data and insights they needed to run better businesses. In addition to freeing them from the burden of compliance it provided its users with a source of competitive advantage and transformed compliance from a reactive and bureaucratic function into a strategic management discipline. Further, the comparative data and benchmarking (and integrated behavioral nudges) provides users with the insights they need to overtake their peers and minimize their risks.
What the best thing your company has achieved or learnt along the way (this can include awards, capital raising etc)?:

We provided Reg-tech solutions before the idea became popular. Developing our methodology over sixteen years and various platforms, and applying it across a range of licensed businesses, created a platform that has been tried, tested and proven to be effective. Our focus has been on doing, not promoting, but our understated approach developed and proved our ability to be a creative, practical and collaborative partner to Licensees and advisers. Even still, we've been engaged to provide 'expert' opinions for legal matters, remediate issues, manage regulatory issues and we've been recognised as thought leaders, compliance specialists; compliance innovators and software innovators. Because we've been a 'real world' application since inception, we haven't needed to raise capital.
What's some advice you'd give to an aspiring start-up?:

Understand your market and persevere. Concentrate on the solution and don't be distracted by others' PR and marketing.
What's next for your company? And are you looking to expand overseas or stay focussed on Australia?:

International expansion is a longer term play; our 5 year plan is focused on Australia and New Zealand.
What other fintechs or companies do you admire?:

We admire companies that identify real problems and work tirelessly to refine their solutions. We admire perseverance, commitment and accountability and all those Fintech's and companies that stay true to their vision.
What's the most interesting or funniest moment that's happened in your company's lifetime?:

OpenAFSL was used by an institutional licensee to manage their compliance function – and it provided immediate efficiencies and insights. The institutional owner was initially concerned about the data and issues we were uncovering; it suggested that the business was an outlier and a risk. The data, within a 6 month window, showed the comprehensiveness of their compliance function and showed their effectiveness in embedding behavioral change. Better yet, when asked to assist the other licensees to meet their monitoring and supervision obligations, they had the capacity to apply their enhanced approach to their business. This demonstrated to the institutional parent that our client was an outlier, their risk profile was significantly better than the other licensees. Being able to provide practical; relevant and highly customised guidance to a licensee using specific data with regards to a specific licensees competency and compliance is a game changer. Our regtech is helping to build a better Financial Services Industry.