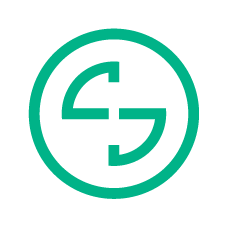 Australian FinTech company profile #44 – Split Payments
Matthew Cheers, Head of Partnerships (Co-Founder) 
Adrian Kennedy, Executive Director (Co-Founder)
Trevor Wistaff, CTO (Co-Founder)
Ian Lennie, Solutions Architect (Co-Founder)
Satellite Offices: Sydney, Melbourne, Auckland.
5. In one sentence, what does your fintech do?:
Split Payments is the worlds first open banking payments platform, delivering Consent Management 
™
, Real-Time Direct Debit 
™
, and Intelligent Clearance 
™
 solutions. 
Put simply, we have reimagined direct entry banking to deliver a faster digital bank transfer solution that dramatically reduces dishonours and improves clearance times.
6. How / why did you start your fintech company?:
The co-founders were previously running a successful adventure travel brand. As that business grew, payments became a significant bottle neck. So after the company was acquired, we explored the problem further, and discovered direct entry banking. 
Despite being a trusted payment method with trillion dollar volume, we were astounded to discover that no one was innovating in the direct debit and bank transfer space. And so Split was born! 
7. What is the best thing your company has achieved or learnt along the way (this can include awards, capital raising etc)?:
Split have successfully closed a Series A funding round in late 2018, and took home the Market Changing Technologies Award at last years Tech23 event in Sydney. We were also a 'Top 20 Global FinTech to watch' at Money20/20 USA in Vegas. We're very proud to have also won the 'FinTech Innovation in Payments' award at the 2019 Australian FinTech Awards. 
But the biggest achievement for us was to be shortlisted to build a key piece of payment infrastructure in Australia. It was our 'the little engine that could' moment and proved to us that we had the right technology and leadership team to take on the world! 
8. What's some advice you'd give to an aspiring start-up?:
We are experiencing a significant shift in the FinTech space that has the potential to change the landscape forever. Banks, FinTechs, and even Big Tech, have to revisit how they work together in a digital economy. Our advice would be to back yourself, and make sure your start-up has the industrial strength in place (compliance etc) to pivot to opportunities that present themselves.
When you put a consumer hat on, and think about payments in the future, your little engine can power some big change… 
9. What's next for your company? And are you looking to expand overseas or stay focussed on Australia?:
Split Payments are working though some exciting global partnerships that will lead to rapid expansion into APAC and the US markets later in 2019. But we're maintaining a laser sharp focus on the ANZ market too, as we continue to gain market share and announce some big client wins. 
10. What other fintechs or companies do you admire?:
In Australia, we admire AfterPay, Basiq, Illion Open Data Solutions (Proviso), PayDock, and Xinja. We also respect the lending businesses using technology for better customer outcomes, like Nimble and Prospa.
Ultimately, we aspire to those businesses who find a genuine problem and then develop a solution that becomes valuable. Far too often with start-ups, they build a solution and then go looking for a problem…
11. What's the most interesting or funniest moment that's happened in your company's lifetime?:
In Singapore recently at Money 20/20, we were invited to a meeting with senior c-suite management of a global payments company. We brought out the big guns – the entire executive team – only to realise they had mistook us for Split-It…. Still. The meeting went surprisingly well!