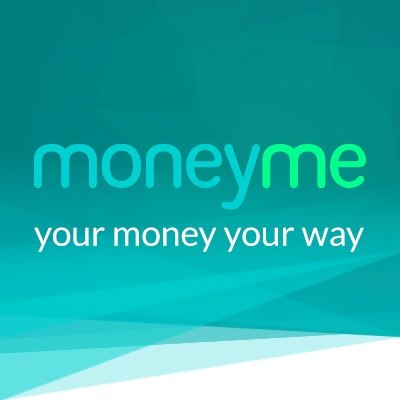 Australian FinTech company profile #35 – MoneyMe
Company Name: MoneyMe Financial Group
Website:

www.MoneyMe.com.au

Key Staff & Titles:
Clayton Howes – CEO
James Diago – Head of Finance
Roberto Boschiroli – Head of Marketing
Jonathan Wu – Head of Operations
Victoria Lee – Commercial Manager & Legal Counsel
Fred Relenas – CTO
Aaron Bassin – Head of Corporate Development
Location(s):
Headquarters located in Sydney, with office locations in Newcastle and Manila.
In one sentence, what does your fintech do?:
At MoneyMe, we provide smarter, faster finance up to $25,000 – from any location, on any smart device.
How / why did you start your fintech company?:
MoneyMe was founded by two former telco executives with a strong vision: creating innovative solutions to traditional credit in Australia. They aspired to democratise financial services by creating a tech-based credit assessment algorithm that determined individual risk profiles using more social and financial touchpoints than the big banks. The idea was backed by enthusiastic shareholders and a passionate team, who have allowed our business to grow to where it is today.
What is the best thing your company has achieved or learnt along the way (this can include awards, capital raising etc)?:
In 2017 we raised $40 million, then $120 million, which were amongst the largest capital raises globally in Fintech. In 2018, we raised an additional $20 million in a bond issue within 48 hours of being launched.
MoneyMe's ability to raise capital fast has allowed us to achieve so much since we started in 2014. We built our proprietary, AI based tech platform from scratch, and created innovative credit products with lightning speed.
Our awards to date include:
Optus My Business 'Fintech Business of The Year'​ (2018) – Winner
Deloitte 'Technology Fast 50'​ (2018) – Finalist
AFR 'Most Innovative Companies'​ (2018) – Finalist
Optus My Business 'Fintech Business of The Year'​ (2017) – Winner
Deloitte 'Technology Fast 50'​ (2017) – Finalist
H2 Ventures & KPMG 'Fintech100 Emerging Star'​ (2017) – Finalist
FinTECH 'Fintech of The Year'​ Award (2017) – Finalist
Optus My Business 'Workplace of The Year'​ (2017) – Finalist
AFR Fast 100 (2018) – Finalist
FinTECH 'Start-up of the Year'​ Award (2016) – Winner
Deloitte's 'Technology Fast 50'​ (2016) – 2nd Place
What's some advice you'd give to an aspiring start-up?:
Hire a strong team. Learn from your mistakes and move forward – fast. Build an environment in which people feel inspired to work. Get the right shareholders on board, make sure they're committed to helping your business succeed.
What's next for your company? And are you looking to expand overseas or stay focused on Australia?:
Our next move: going public! It's no secret that we're planning an IPO on the Australian Stock Exchange, released in Street Talk and Merger Market at the end of 2018.
What other fintechs or companies do you admire?:
MoneyMe is inspired by companies that are creating world-class innovations, such as Apple, Google, Tesla and Amazon.
What's the most interesting or funniest moment that's happened in your company's lifetime?:
Our office is on a buzz, everyday! Come by, say hi, get the MoneyMe experience!