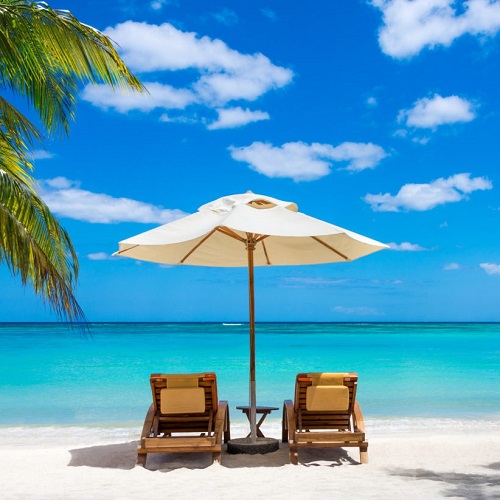 95% of SME owners stay in work mode even on vacation
Running a small business is more than a job – it's a 24/7 commitment, and new research by leading online lender OnDeck highlights the challenges small and medium enterprise (SME) owners face trying to take time off from their business.
Only one in two (50%) SME owners have had a holiday in the last six months. Over one in four (26%) haven't had a break for at least four years. A small minority (6%) say they have never taken any time off from their business.
Seven out of ten (70%) SME owners plan to take a holiday in 2019, but among the third who have no intentions of taking a break, 55% say it's because the business is dependent on them.
Even when SME owners do head off on vacation, the majority stay connected to work. Eight out of ten SME owners check emails daily while on holidays. Only 5% "never" check their emails while on vacation.
Wellness expert – Mr John Fell, Co-owner of RISE Health and Fitness, says it is vitally important for SME owners to take a break from their business:  "It doesn't need to be a massive break – just taking a long weekend here and there can help owners recharge."
Mr Fell points out that the long hours SME owners devote to their business can have serious health impacts. "Poor dietary choices and low levels of physical activity are all contributing factors to cardiovascular disease and diabetes. A constant focus on work can even impact personal relationships," says Mr Fell.
"The energy of the owner drives the energy of the business. Having structured rules in place around turning off mobile devices and spending time investing in relationships can help SME owners avoid being constantly reactive to work," adds Mr Fell.
Mr Cameron Poolman, CEO of OnDeck Australia, says the research sheds light on the stresses involved in running a business. "SME owners are not just the backbone of their business, they have also made a significant investment in the venture so it is not surprising that many are reluctant to step aside – even for short periods."
"However, the health and wellbeing of SME owners is often closely linked to the success of their business. If the owner's light burns out, the business will suffer. This makes it good business practice for SME owners to make time for breaks to relax and recharge," concluded Mr Poolman.
Supporting the health and wellbeing of employees also makes good business sense. Ms Cherie Habashi, Head of People and Culture, OnDeck, said, "The team is the backbone of any business. Employers are realising that team members can also feel the impact of stress, and if not addressed, could have negative consequences on both business performance and individual morale.
"At OnDeck we believe it is important for our team to take time out, and have a break from the norm. We invite a masseuse to our office, who provides free 10-minute neck and upper back massages. It's our way of looking after our team during busier periods.
"We also host regular 'Lunch & Learn' sessions addressing issues such as wellness, health and fitness, and even the value of long-distance running," added Ms Habashi.
To support SME owners in managing their mental, physical & business wellbeing, OnDeck has set up a dedicated resource page at www.ondeck.com.au/wellness