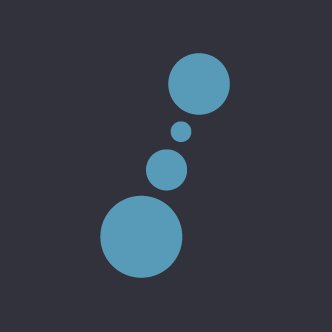 Australian FinTech company profile #27 – CurrencyFair
Company Name:
CurrencyFair
Website
Key Staff & Titles:
Paul Byrne – CEO
Ruth Fletcher – CFO & COO
Sylvie McDermott – CCO
Eoin Greene – CTO
Location(s):
We are headquartered in Dublin, Ireland, but have offices around the world, including: Newcastle, Australia, Hong Kong, Singapore and the UK.
In one sentence, what does your fintech do?:
CurrencyFair is an online currency exchange platform that helps consumers and businesses worldwide transfer money overseas quickly, securely and with highly competitive exchange rates.
How / why did you start your fintech company?:
CurrencyFair began as the answer to a common problem: expats looking for a cheap, simple way to move money to and from their new home countries. Frustrated by the fees charged by banks, the easiest way for them was to swap money with friends back home who had the corresponding need.  This simple idea has developed into a global peer-to-peer money transfer platform, trusted by over 100,000 customers, that has exchanged over €8 billion to date.
What the best thing your company has achieved or learnt along the way (this can include awards, capital raising etc)?:
In the early days of CurrencyFair, it was a traditional start-up story of developing a product that solves a consumer problem, while building a customer base of engaged users, all supported by occasional funding rounds.  We've been fortunate to have investors who passionately believe in our mission.  Since then, the company has grown and matured, and in 2018 we announced our expansion into the Asian market, with the acquisition of Convoy Payments, a Hong Kong based payments company.  This move into new territories heralds an exciting time for CurrencyFair, as we look to grow into a truly global fintech business.
What's some advice you'd give to an aspiring start-up?:
Stay true to your mission, obsess over the customer experience, and don't give up!
What's next for your company? And are you looking to expand overseas or stay focussed on Australia?:
We have traditionally focused on our core markets of Australia, the UK and Ireland. Recently however we have set our sights on international growth, as we develop our presence in the biggest Asian markets, as well as expand the range of currencies we offer.
What other fintechs or companies do you admire?:
At CurrencyFair, our vision is a world of fair financial services, for people and businesses globally.  Any business which shares our values and solves consumer problems through technology will often stand out to us.  Digital banks such as Up Bank in Australia and Fidor in Europe, are giving consumers new digital experiences far beyond what's on offer from the traditional high-street banks.
What's the most interesting or funniest moment that's happened in your company's lifetime?:
Currency markets can often be seen as steady and largely undramatic.  However in June 2016, following the Brexit referendum, currency markets became front page news as volatility around the British Pound saw consumers and businesses rushing to transfer their money.  As we are a peer-to-peer platform, we were able to remain open for business during this time, unlike many of our competitors.  We saw record levels of new business during this period.  To this day, when political events trigger currency volatility we still see big increases in demand for CurrencyFair's services.