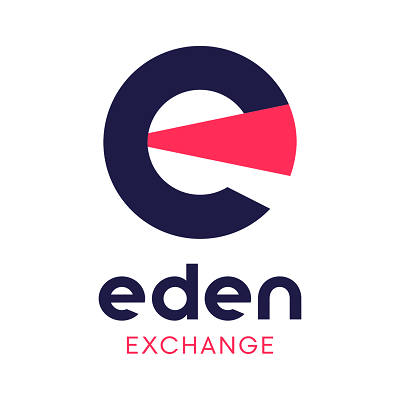 Australian FinTech company profile #172 – Eden Exchange
1. Company Name: Eden Exchange
2. Website: www.edenexchange.com

3. Key Staff & Titles: Raghu Rajakumar – Founder & CEO. Dhanush Ganglani – Managing Director.
4. Location(s): Australia, New Zealand, Philippines & India
5. In one sentence, what does your fintech do?:
Eden Exchange is a revolutionary online marketplace for buying and selling businesses. Its premier, all-in-one platform seamlessly connects buyers and sellers, reshaping the landscape of business transactions.
6. How / why did you start your company?:
We wanted to find a way to empower entrepreneurs with a revolutionary approach to buying and selling businesses through technology, moving away from traditional 'listing sites'. Eden Exchange facilitates seamless connections between buyers, deal makers and sellers; fundamentally, transforming the traditional processes involved in business transactions. With Eden Exchange you can manage lead generation and qualification with a proprietary platform, gain access to 100k prospective buyers and target people specifically based on their probability to buy. We're now trusted by more than 150 franchisors, including beloved household names like The Cheesecake Shop, Red Rooster and Pizza Hut.
7. What is the best thing your company has achieved or learnt along the way (this can include awards, capital raising etc)?:
One of our most exciting announcements has been the recent release of our DealXchange platform. By operating as a standalone platform separate from Eden Exchange's managed services, DealXchange offers businesses the flexibility and transparency they need to thrive on the international stage.
Designed specifically to meet the needs of sellers, franchisors, brokers, buyers, advisors and mergers and acquisitions, the DealXchange platform provides:
A Virtual Lead Room: DealXchange is a lead room catered to users' specific needs in the process of selling a business. It is customisable, allowing users to collaborate, communicate and manage the business buying or selling process all in one place.
Document Sharing: DealXchange allows users to securely share and store signed documents with ease. Its reliable storage system ensures important documents are safe, organised and easily accessible.
Deal Workflow Management: With DealXchange, users can manage their deals from lead generation to closing, effectively taking control of the entire journey. From sourcing high-quality leads to qualifying and nurturing them, the platform provides the tools needed to streamline the buying/selling process.
Unmatched Lead Generation: DealXchange's proprietary technology easily captures any existing lead generation source, allowing users to manage, qualify and convert to deal without ever leaving the platform.
DealXchange marks a significant milestone in our mission to redefine business transactions. Traditionally, business owners have faced limited visibility, entrusting the entire success of their sale to third-party intermediaries. This lack of transparency often led to uncertainty and challenges throughout the transaction. By providing enhanced flexibility and transparency, our standalone platform enables users to take control of their deals like never before. It's essentially democratising the entire business buying and selling process.
8. What's some advice you'd give to an aspiring start-up?
Try different things — and don't be afraid to pivot. An idea that works now may not work in 12 months, so it's important to look at the market and try and be proactive, rather than reactive. Businesses that are able to predict trends are more likely to stay afloat, and sticking to the status quo won't help your business stand out.
9. What's next for your company? And are you looking to expand overseas or stay focussed on Australia?:
At the moment, we are looking to expand overseas, while continuing to build on the services we provide to Australian business buyers and sellers. We are also excited about continuing to implement new functionality within DealXchange, including an integration with Valutico and utilising AI to automate manual tasks.
10. What other companies do you admire?:
We are currently partnered with the likes of Valutico, MYOB and Finstead Capital — all businesses that share similar values to us. These businesses are committed to the cause of helping to demystify the business buying and selling processes, which is also our aim. By working with these companies, we're striving to make the buying and selling processes as transparent as possible.
11. What's the most interesting or funniest moment that's happened in your company's lifetime?:
The moment when we realised that we could be much more than a business listing marketplace. After talking with a range of stakeholders, we uncovered a need for a place where they could manage every step of the deal-making process, from the time a lead came in to the actual buying/selling of a business. These conversations are what laid the foundation for DealXchange — what you see today stems from those conversations that showed us the true value of what Eden Exchange has been building since the business first started.