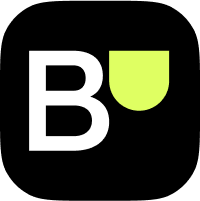 Australian FinTech company profile #169 – Backpocket
1. Company Name: Backpocket
2. Website: www.backpocket.com.au
3. Key Staff & Titles:
Luke Trickett, Founder & CEO
Michael Oechsle, Senior Product Designer
Sam Thompson, Senior Developer
Max Antonov, Head of Product
4. Location(s):
Brisbane, Australia
5. In one sentence, what does your fintech do?:
We drive group bookings and 3x your average tickets sold per order with Backpocket.
6. How / why did you start your fintech company?:
Backpocket was founded to address a significant need in the realm of social payments. Luke Trickett recognised a gap in the market regarding group payments, especially in social gatherings or events where individuals often face challenges in splitting bills and organising payments efficiently. This gap was exacerbated by the desire for increased social interaction after the COVID-19 pandemic, coupled with economic pressures that made it difficult for individuals to handle the financial burden of group expenses.
7. What is the best thing your company has achieved or learnt along the way (this can include awards, capital raising etc)?:
We are the world's first payment service that allows customers to book and instantly share the cost with friends.
We've had consistent growth (~50% MoM), and feedback is overwhelmingly positive, with a 4.9 out of 5 average Google review rating.
Since launch, we have helped over 10,000 people in Australia pay for group experiences.
8. What's some advice you'd give to an aspiring start-up?
Build your network as soon as possible.
Try new things, but do them fast and cheaply.
Be okay with ambiguity.
9. What's next for your company? And are you looking to expand overseas or stay focussed on Australia?:
Stay focussed on Australia in the next 12-18 months.
10. What other fintechs or companies do you admire?:
37signals