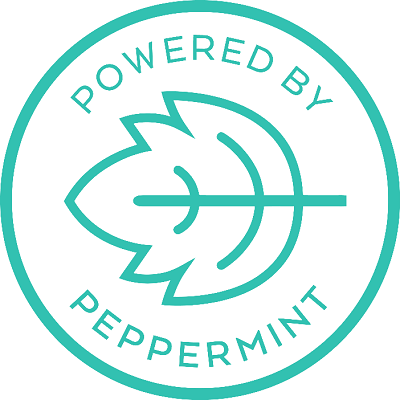 Australian FinTech company profile #139 – Peppermint Innovation Limited
1. Company Name:
Peppermint Innovation Limited
2. Website:
3. Key Staff & Titles:
Chris Kain – Managing Director & Chief Executive Officer
Anthony Kain – Executive Director & Chairman
Matthew Cahill – Technical Consultant & Non-Executive Director
Michael Van Uffelen – Chief Financial Officer
Rama Indrawan – Engineering Manager
Rosarito Carrillo – Peppermint Operations, Peppermint Tech Inc., President
Adrian Ocampo – Peppermint Operations, Peppermint Tech Inc., Chief Operating Officer
 4. Location(s):
Australia & The Philippines
5. In one sentence, what does your fintech do?
Peppermint Innovation is a FinTech company focused on the commercialisation of the Peppermint Platform, a proprietary technology platform targeting four key business sectors – mobile payments, eCommerce, delivery and logistics and mobile financial services.
6. How / why did you start your FinTech company?
Peppermint Innovation was launched in 2015 with the aim of providing financial inclusion to the unbanked, improving business efficiency and deriving revenue for commercial clients and agent networks.
7. What is the best thing your company has achieved or learnt along the way (this can include awards, capital raising etc.)?
To date, our proudest achievement is the development of the Peppermint Platform – an innovative financial technology solution aimed at delivering financial inclusion to the unbanked and underbanked, facilitating mobile micro-business enterprise and providing consumer convenience.
Most of Southeast Asia's 658 million people (over 70%) do not have a bank account and a large portion of them operate without access to finance, banking, credit cards, payment services or the means to improve their lives.
Peppermint aims to provide a large part of this unsupported community with access to a digital platform via a mobile App to give them these tools.
We give them a "hand up" by enabling them to make payments and access online services without having to use a bank or credit card and provide them with access to a micro-enterprise platform to conduct business on a scale they can deal with and earn revenue from.
In 2017, Peppermint won FinTech Australia's "Finnie" Award for Excellence in Financial Inclusion (Social Good) and was also named one of the Top 24 Fintech start-ups in 2016 by Forbes Philippines.
 8. What's some advice you'd give to an aspiring start-up?
They need a lot of persistence and determination to stick to their guns and continue along the path to achieve their vision.
External opinions are like feet, everybody has them but very rarely are they walking the same path as you.
Also, empower your staff, remain nimble to harness opportunities and most importantly, "believe".
 9. What's next for your company? And are you looking to expand overseas or stay focussed on Australia?
The recent award of our finance lending licence in the Philippines is a significant milestone in Peppermint's business strategy to provide an alternative non-bank micro-enterprise lending platform to the unbanked and under-banked people of the Philippines.
The financial lending service – branded bizmoPay – fully complements the commercialisation of Peppermint's proprietary technology platform which targets four key business sectors – mobile payments, eCommerce, delivery and logistics and mobile financial services.
Our bizmoPay service will provide our current 55,000+ registered bizmoto agents, network members and enterprise platform partners with a safe and seamless means of accessing micro loans to grow their individual enterprises without having to access a recognised bank.
This is just further confirmation of Peppermint's commitment to delivering an innovative technology solution to facilitate financial inclusion for the people of the Philippines, while also creating an opportunity for Filipinos to building a micro-enterprise and early a living utilising our bizmoto App.
10. What other fintechs or companies do you admire?
Grab & Go-Jek are two companies that I look at as being great examples of 'Super-Apps' where users can access almost every service they might need.
We are aiming to replicate these businesses with our bizmoto App as we continue to build our bizmoto ecosystem and the range of available services.
 11. What's the most interesting or funniest moment that's happened in your company's lifetime?
One of the funniest incidents occurred a few years back when I was in Manila conducting a meeting at the Novotel Araneta, Quezon City.
Suddenly, police sirens started wailing outside the hotel, traffic was brought to a standstill on the three-lane road and hundreds of police and public began streaming into the foyer of the hotel, followed by a large contingent of media.
Amid much fanfare, Manny Pacquiao walked in and held a press conference alongside Miss Universe contestants who were staying at the hotel.
It was quite surreal as the whole place and surrounding business/shopping precinct ground to a halt as everybody tried to get a glimpse of Manny.
I sat a few metres from the press conference and, just as quickly as people arrived, they then left and we continued with the meeting – all a little confused as to what had just happened!