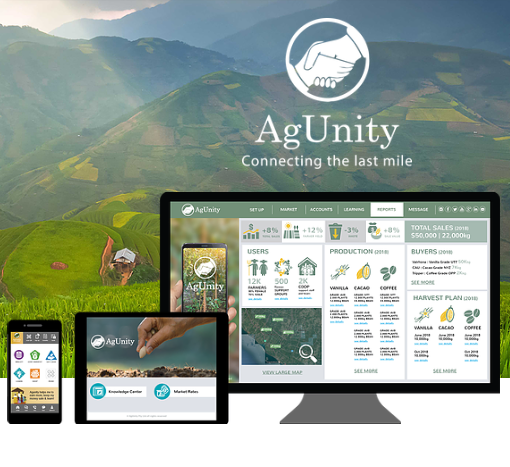 Australian Fintech AgUnity wins investment of €200,000 to empower smallholder farmers
AgUnity tops the shortlist from hundreds of applications around the world and showcases how traditional investors are attracted to the financial value of Impact organisations. A big win for the team and the impact investors backing the mission of connecting 2-billion farmers (known as "the last mile").

On Wednesday (September 23rd, 2020) Australian tech startup AgUnity was announced the winner of Startup Avalanche, a prestigious competition run by Techsylvania in partnership with investment fund Risky Business.

The competition challenged startups from all over the world to prove traction, scalability, and real value, mentored by industry leaders over several weeks. The contest culminated in an energetic, 2-day worldwide pitch event attended by 16 startups, with the best 5 making the final round.

Startup Avalanche is no regular pitching competition however, and the rigorous process proved to be quite the challenge as AgUnity CEO David Davies explained,

"It was a tough process, the judge's kind of tore us to pieces (in a positive way) in the beginning. But their feedback was critical to us winning – we all had this brilliant lightbulb moment where we realised our story is not only 'feel good', but incredibly compelling to traditional investors when explained in the right way."

The competition became even more intense when it was announced that the initial prize of €75,000 (AUD122,500) was being doubled to €150,000 (AUD245,000) thanks to Techsylvania's partners; ROCA X, Risky Business and Arobs Transylvania. This comes in addition to €50,000 (AUD82,000) in software development credit provided by Fortech.
To read more, please click on the link below…
Source: Australian Fintech AgUnity Wins Investment of €200,000 to Empower Smallholder Farmers – EIN Presswire