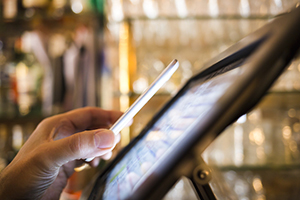 Australian cashless future finding favour
Powering the payments process will be fintechs such as Australian start-up Assembly Payments, which provides a single payment platform that is compatible with various disbursement channels, with clients so far including Gumtree, Airtasker and carsales.com.au.

Online innovations such as Amazon's digital assistant Alexa are already enabling customers to shop via voice-activated transactions, while messenger apps and social media heavyweights such as Facebook are making forays into the banking and payments space.

World of opportunity

Fintech digital payments are forecast to be worth $1.8 billion by 2020 in Australia alone, and are proving to be a major disruptor of the banking sector. With increased convenience, flexibility and low-to-zero fees, could traditional banking be on the slide?

Cameron Dart, founder and chief executive of Australian FinTech, which provides news and networking for the sector, says mobile payments present the greatest opportunity for innovation, predicting that only a minority will use credit cards within a few years. "The people who don't use internet banking today will be the people who don't use mobile payments tomorrow," he says.

While ApplePay and Android Pay are the market leaders, smaller players are starting to claim a share.

"For instance, zipPay allows you to purchase products now but pay for them later – there's no establishment fees and no interest charged. Afterpay works in a similar fashion," Dart says.

"Both these companies are listed on the ASX, so they're certainly not minnows or new start-ups, they're well-established and growing rapidly. There are various other payments and payment gateway companies operating here in Australia, both home-grown, like Tyro, Openpay and Touch Payments, and those born overseas, like Stripe and Paypal's Braintree."

Before long, payment options at your local café could be more extensive than the menu.
To read more, please click on the link below…