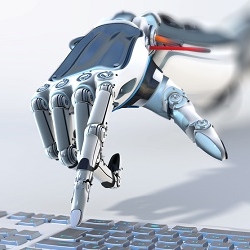 Advisers urged to dump simplistic advice to drive growth
Financial planners need to be prepared to shed some clients and rebuild their value proposition if they are to achieve sustainable growth, according to a new white paper released by Matrix Planning Solutions and ClearView Financial Advice.

The whitepaper, which has drawn on the experiences of Matrix advisers, argues that for financial planners to deal with the competitive pressures being driven by robo-advice and industry superannuation funds, they need to deliver a better value proposition.

"In order for advisers to remain compliant and secure in their position as trusted adviser, they must continuously add value," it said. "The way to continuously add value is to delve deeper into their clients' financial lives, expand the scope of their advice and help ensure that their total needs are satisfied."

Introducing the whitepaper, Matrix head of strategic advice, Alison Dummett said the role of the traditional financial adviser was increasingly being performed cheaply by industry super funds and automated advice services.

"Time is running out for advisers who limit the scope of their advice to only superannuation and insurance, and collect ongoing passive income paid by the product manufacturer," she said. "Today consumers are increasingly aware that if they buy insurance or top up their super on the recommendation of a financial adviser, they'll likely pay an ongoing percentage-based fee."

The white paper argues that the business model of the future would involve advisers providing comprehensive strategic advice and high touch service to only 150-200 clients – something which it argues that, if executed well, would deliver sustainable growth.

Matrix Planning Solutions and ClearView Financial Advice chief executive, Todd Kardash said traditional advice models were under extreme pressure due to multiple factors including the proliferation of automated and omni-channel advice offerings, decreasing customer loyalty and further remuneration changes under the Life Insurance Framework (LIF).
To read more, please click on the link below…
Source: Advisers urged to dump simplistic advice to drive growth | Money Management