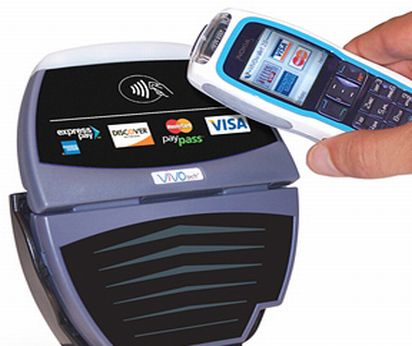 Australian businesses shun cash amid pandemic concerns, research finds
A new report from payments company Square reveals that Australian businesses have experienced a cashless growth spurt amid the coronavirus pandemic, with 1 in 3 businesses turning effectively cashless* over recent months. The report, entitled Cashless Payments and the Pandemic in Australia, reveals how the pandemic has changed the way we buy and sell with cash.
"As the COVID-19 pandemic began to sweep across Australia, so too did health and safety concerns among business owners," said Colin Birney, Head of Business Development at Square Australia. "This raised questions of how to properly conduct business and accept payments during social distancing and stay-at-home mandates. The result has been a significant shift by many Australian businesses away from cash, although we have seen variances across industries and in different parts of the country."
Crunching the numbers from millions of transactions at thousands of Square businesses nation-wide between January and June 2020, the report found that April was the month that saw the biggest drop in cash use across the country. The ACT saw the most substantial abandonment of cash, with cash payments plummeting there from 42 per cent of transactions in January to just 14 per cent of sales during April.
Tasmania, South Australia and Victoria weren't far behind, with cash sales in those states also dropping by more than half over the same time period. On the other end of the spectrum, the Northern Territory remained the most committed to cash, with around one in five Territorians (19 per cent) still opting to pay with physical money during the peak of the pandemic's first wave.
From an industry perspective, charitable organisations have shifted most dramatically away from cash, with donations made in cash dropping by more than half, from 46 to 23 per cent. Cash payments at cafes and restaurants also dropped by more than half, from 36 to just 14 per cent.
Professor Steve Worthington from Swinburne University Business School says the ongoing pandemic is only serving to sharpen the shift we've seen over recent years, where consumers and businesses are increasingly prioritising digital forms of payment.
"There are a number of factors contributing to the steep decline in cash use as a direct response to the pandemic," said Professor Worthington. "For consumers, fears over social distancing and a preference to minimise contact with physical currency is likely to be top of mind. What's more, with banks closing branches, reducing operating hours and fewer ATMs available, there's less cash in circulation. Combining that with the fact that many businesses favour digital payments for speed and security, there's less incentive now for any of us to carry cash."
Locally, many business owners have opted to make the choice for their customers, turning operations effectively cashless in a bid to keep their staff safe.
"We started saying no to cash pretty early in the pandemic, we had clear signage for customers and no one seemed to mind," said Todd Gawn, owner and managing director at The Bearded Jaffle in Melbourne. "Now cash has almost completely disappeared, and I don't know when it will come back. Aside from the health and safety benefits it's a great time-saver for my staff, we no longer have to have to get change for the till or run to the bank so it's safer and more efficient for us."
---
*Cashless is defined here as accepting 95 per cent or more of transactions through credit or debit cards.