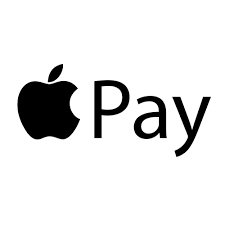 Australian banks take on Apple over digital wallets
Four of Australia's largest banks have asked the competition regulator for permission to join forces and collectively negotiate with Apple to get their own digital wallets onto iPhones.

The banks have become frustrated by the world's biggest company's strategy of locking third-party providers of digital wallets off the iPhone platform in favour of its own Apple Pay, which is attacking millions of dollars the big banks earn in interchange fees.

This is the first time globally a group of financial institutions has sought authorisation from a competition regulator to negotiate as a bloc against Apple.

The lack of iPhone access is particularly frustrating for the banks, as they have invested heavily in their own efforts to put payments innovation onto the phones of millions of customers. However, unlike phones running on Google's Android operating system, the banks' own apps on iPhones are limited to internet-banking functions.

Apple has locked its devices down so that the banks' own digital wallets cannot access the iPhone's antenna, meaning they are unable to facilitate contactless payments.

Commonwealth Bank of Australia, National Australia Bank, Westpac Banking Corp and Bendigo and Adelaide Bank have asked the Australian Competition and Consumer Commission to give them permission to collectively negotiate with Apple.

They are hoping that together they can use their collective muscle to convince the technology giant to allow their digital wallets to be loaded onto iPhones.

The banks fear that if more people begin to pay for things by tapping phones rather than tapping cards, their customers who also use iPhones will not receive new payment and digital wallet offerings.

The banks also want common standards on fraud prevention and want Apple to be part of that process.

The ACCC said on Wednesday the banks are seeking authorisation "on behalf of themselves and potentially other credit and debit card issuers to engage in limited collective negotiation with providers of third-party mobile wallet services on conditions relating to competition, best practice standards, and efficiency and transparency".

ANZ Banking Group recently struck a deal with Apple for access to Apple Pay, stealing a march on the other banks, which are not on the service.

But under its arrangement, which is believed to give up some of the bank interchange fee to Apple, ANZ's cards are loaded into Apple's digital wallet in order to interact with the payment terminals.

Although all the big Australian banks have applications that can be downloaded by iPhone users to conduct mobile banking, Apple lets only Apple Pay access the handset's NFC (near-field communications) antenna.

This prevents the bank wallets from being used to make payments on contactless terminals – the key functionality of a digital wallet.

CBA has developed a workaround by asking its customers who carry iPhones and want to use its digital wallet to affix a sticker on the back of their phone to act as an antenna but it is understood this has not been widely adopted by customers.
To read more, please click on the link below…
Source: Australian banks take on Apple over digital wallets | afr.com