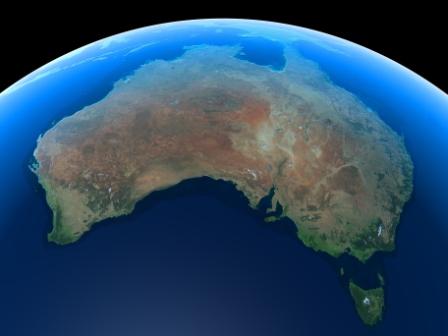 No reason why Australia should not be a global leader in the fintech sector
by Scott Morrison MP, Federal Treasurer

Digital disruption in financial services is changing the world.

The opportunities that spring from this disruption, in a region with an Asian middle class increasingly empowered by choice, are there for our taking.

Recently I travelled to Beijing to lead our representation at the Strategic Economic Dialogue with the Chinese government, and meet with major Chinese firms who are investing in Australia.

Among the encouraging signs of China's pursuit of sustainable economic growth, the prudency in which it is addressing debt and its continued openness to trade and investment, is the pace of digital change within their economy.

While Silicon Valley, London or Singapore battle for bragging rights as to who is the world's fintech leader, China is powering ahead.

Digital disruption has been kind to the Chinese consumer, presenting them with a range of mobile payment platforms, mobile lending, and peer-to-peer credit which enables more than 400 million people in China – or 65 per cent of all its mobile users – to use their phone as their wallet; the highest rate in the world.

The Turnbull government has been methodically setting about positioning Australia to springboard and join China at the forefront in this emerging and exciting space.

A recent KPMG report highlighted this opportunity for Australia to be the leading fintech hub in Asia-Pacific – leading the world in payment innovations, regtech and blockchain.

Strong financial system

We have the right fundamentals through our unquestionably strong financial system and we have a vibrant and rapidly growing fintech sector, which saw $US656 million invested in deals in 2016, a 90 per cent increase on the previous year.

In the latest Global Financial Centres Index, Sydney was named as a Global Leader in fintech, ranked eighth out of 108 financial centres around the world, with Melbourne climbing eight places to 13th.

And a report from KPMG and the Cambridge Centre for Alternative Finance released this week revealed Australia is the second largest Asia-Pacific alternative lending market after China, with Australia contributing more than 30 per cent of the total alternative finance market in the region.

Our work to take a lead on fintech began with the Prime Minister's $1.1 billion National Innovation and Science Agenda in late 2015, backed up by my hardworking fintech advisory group led by Craig Dunne.

This work included giving fintech start-ups a leg-up, while ensuing the regulatory settings do not act as a handbrake on their ambition.
To read more, please click on the link below….
Source: No reason why Australia should not be a global leader in the fintech sector | afr.com