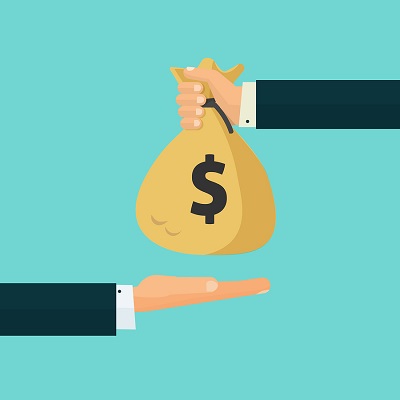 ASX-listed fintech Propell announces record lending volumes
Leading SME-focused finance platform Propell have announced record lending volumes and activities for the quarter ended 30 June 2022.
Propell is Australia's first and only all-in-one finance platform providing SMEs with lending solutions that are faster to access, easier to use and simpler to manage using a digital-first approach. Driven by a vision to revolutionise how small businesses manage their finances, Propell centralises access to what those businesses need; deep insights into their financial health, and direct access to a suite of finance tools, including payments and lending, to enable them to operate and grow.
The future of finance is digital. Small businesses, left underserviced by traditional providers, are searching for alternative solutions to their finance needs. Propell is positioned for this accelerating shift and disruption of traditional service providers
and their business models.
During the quarter there was continued growth in Platform customers, increasing 30% from 31 March 2022 to more than 2,150, marking the sixth consecutive quarter of growth of at least 30%.
The company saw a record quarter for Lending, delivering a 35% increase on Q3 and a 320%+ increase on the previous corresponding quarter. This growth was supported by the launch of a new Line of Credit product and improvements seen in Platform customer financials and sentiment.
Apart from rising borrower numbers, lending volumes were also driven by a 40% QoQ increase in average loan size, a key indicator of customer quality. This represents a critical measure in scaling the business.
Product and Technology
During the quarter, Propell continued to make significant developments to the Platform, completing the majority of projects outlined at IPO at or ahead of time.
New Lending Product
Following the ongoing success of Propell's Line of Credit products (6 month and 12 month) and consistent feedback from our customers, Propell has developed a new lending product on the Platform, called Business Loans, that provide a fixed dollar amount, over a fixed term that can be used for specific business purposes like buying assets or equipment.
With the addition of Business Loans as a new product our customers now have more choice and access to capital to operate and grow in the way they want. Customers now have increased flexibility with existing Line of Credit facilities, or fixed term loans at competitive rates with our new Business Loan product.
Initially the Business Loan product will be launched as an unsecured product however over time we will add a secured Business Loan product.
The new Business Loan leverages Propell's existing leading credit decisioning engine and broader loan management system, key components of its proprietary financial services Platform.
Platform Automation
The Company has continued development of the underlying Platform throughout the quarter, delivering continued updates to Platform automation, and enabling volume growth without headcount growth.
Automation work has continued to focus on four key areas;
Customer Management – Onboarding and Personalisation
Servicing – Streamlined management of customers and their Platform products
Lending Management – Automation of lending processes and simplification of new product creation
Collections – Automation of many collections functions delivering improved lending performance and freeing the collections team to focus on high-value tasks
Propell's board have stated that their strategic focus remains on becoming the go-to finance solution for small businesses – a single place where businesses can live their entire financial life in a simple, convenient and 100% digital way, free from the constraints of old-fashioned banks – with the long-term goal of reaching 100,000 clients in five years.